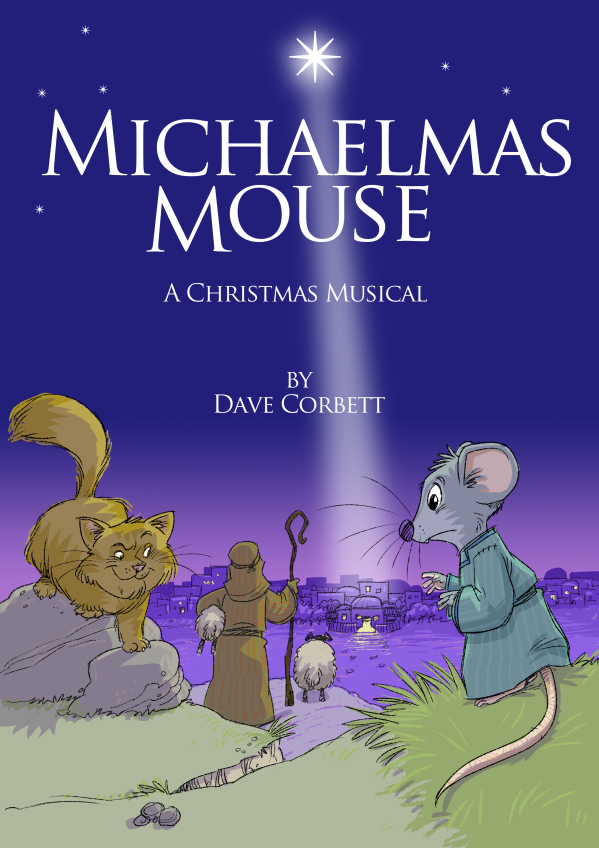 Click HERE to read the Script, look at the Score and listen to the Songs
Michaelmas Mouse (With Nativity)
by Dave Corbett

Pricing & Order Info.
"The songs are simply the best."
Kathy Ogden - Infant Teacher
A Full of Fun Christmas musical.
48 speaking parts plus chorus.
Unlimited chorus parts - as many as you like!
Easy to stage with simple scenery - adaptable.
Backing Tracks CD available.
Vocal Tracks CD available
Piano Score (Grade 5 Standard) available.
Easily constructed and manageable props.
Age Range - Key Stages 1 and 2 Combined; Years 1, 2 & 3 (Age 5 - 8 years).
Duration - 35 Minutes.
Michaelmas Mouse hitches a lift on Mary and Joseph's donkey to visit his relatives in Bethlehem. The city mice don't approve of their scruffy country cousin until he sorts out the tyrannical cat Morz. As they stroll over the hills around Bethlehem, some sheep tell them about the birth of a special baby.