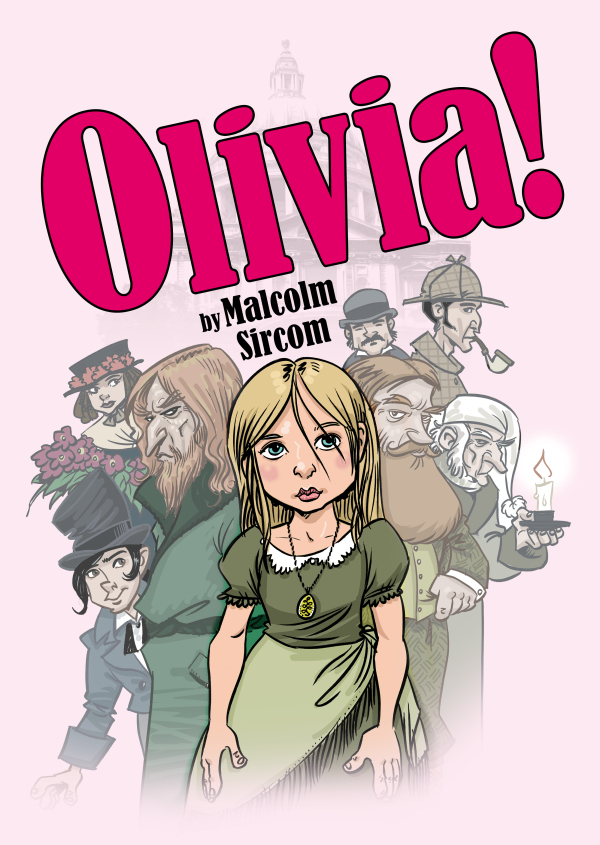 Click HERE to read the Script, look at the Score and listen to the Songs
Olivia! (Youth Theatre)
by Malcolm Sircom

Pricing & Order Info.
"Olivia is an absolutely fantastic show in every way."
Woods Foundation School - Nottinghamshire
"Better than "Joseph"!"
Georgian Theatre Royal - Richmond - North Yorkshire
A Female Oliver!
21 speaking roles.
Unlimited chorus parts.
Easy to stage: adaptable.
CD of backing tracks.
Piano Score available.
No fuss props.
Duration - Two Hours.
Age range - Key Stages 3/4 and 16 + Production (11-18 years).
NEW! Instant Scenery with our digital backdrops
A different backdrop for EVERY scene change
Supplied in both a PowerPoint presentation and as individual JPG files.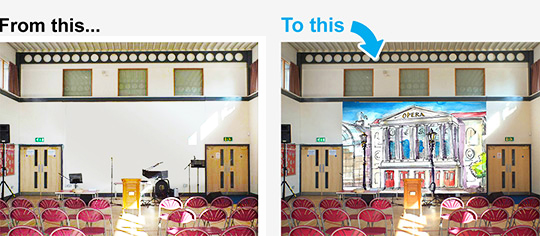 No more Scenery Painting! Project them onto a Screen/Wall...and/or Hand them to a local printer to print onto large Boards/Sheets...and/or Print them off for Cast and Stage Crew to familiarise themselves with the Sets and Scene changes.
We now have available multi-packs of Scripts/Scores/CDs to enable your children to learn their Singing/Spoken parts at home.
P.S. Want to impress an inspector? This one ticks ALL the boxes!
This brilliant and innovative show, set in Victorian times, traces the steps of Olivia, from downtrodden orphan to star of the stage. On her journey to the bright lights of London, she is befriended by Eliza Doolittle [from "My Fair Lady"] and, after a series of adventures becomes a singer in a new Gilbert and Sullivan show, thanks to the unlikely assistance of Fagin and The Artful Dodger.
Eliza and the flower-sellers are joined by other major female roles, and with orphans, "Poor School" girls, and essential chorus work, you will have no difficulty in casting this female-orientated show.
The boys, however, are not overlooked, with splendid cameos for George Bernard Shaw, Ebenezer Scrooge, Sherlock Holmes and Doctor Watson. This feel-good show abounds with Malcolm Sircom's well-known wit and humour, both in the script and the songs which are catchy, lyrical, and full of gusto, as well as advancing the story-line.
Watch out for an outbreak of audience handkerchiefs in the final scene ! Then be prepared for a great reception for this wonderful musical. Running time, including interval, is approx. 2 hours, and a CD of backing tracks is available.