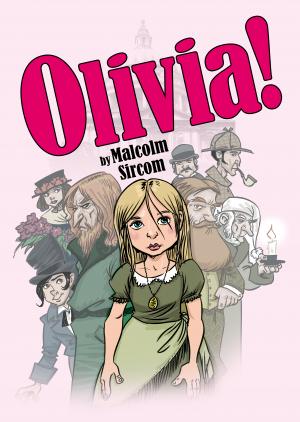 Why choose this Musical?
32 Speaking Roles
Easily reduced to 21 speaking roles, see "Casting" tab below for full details.
Unlimited chorus parts
National Curriculum - The Victorians
Full Performance Score available
Encompasses Overture, ALL Songs, Link Music, Cues and Chord Symbols. (Grade 8 standard). Click "Performance Score" in the "Script & Songs" tab below.
Easy Play Rehearsal Score available
Grade 2 / 3 Standard, click "Easy Play Score" in the "Script & Songs" tab below.
A Female Oliver!
CD of Backing Tracks & CD of Vocal Tracks available
Easy to stage: adaptable
No fuss props
Age range: Key Stage 2 Production (9-11 years)
OLIVIA! A female Oliver!
This brilliant and innovative show, set in Victorian times, traces the steps of Olivia, from downtrodden orphan to star of the stage. On her journey to the bright lights of London, she is befriended by Eliza Doolittle [from "My Fair Lady"] and, after a series of adventures, becomes a singer in a new Gilbert and Sullivan show, thanks to the unlikely assistance of Fagin and The Artful Dodger.
Eliza and the flower-sellers are joined by other major female roles, and with orphans, "Poor School" girls, and essential chorus work, you will have no difficulty in casting this female-orientated show.
The boys, however, are not overlooked, with splendid cameos for George Bernard Shaw, Ebenezer Scrooge, Sherlock Holmes and Doctor Watson. This feel-good show abounds with Malcolm Sircom's well-known wit and humour, both in the script and the songs which are catchy, lyrical, and full of gusto, as well as advancing the story-line.
Watch out for an outbreak of audience handkerchiefs in the final scene! Then be prepared for a great reception for this wonderful musical.