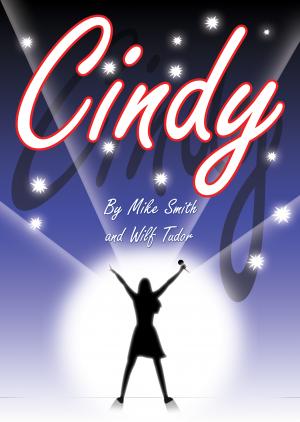 Click HERE to read the Script, look at the Score and listen to the Songs
Cindy (Youth Theatre Musical)
by Mike Smith & Wilf Tudor

Pricing & Order Info.
"Rave Reviews from The Edinburgh Festival."
Jill Edmonds - Wells Cathedral School
The audience loved this musical."
Frank Tanti - St Clare College. MALTA
NATIONAL CURRICULUM - CITIZENSHIP and of course... MUSIC!
22 speaking roles.
Unlimited chorus parts.
Easy to stage: adaptable.
CD of Backing Tracks.
Complete set of Vocal Tracks on separate CD.
Piano Score available.
Easily manageable props.
Age range: Key Stages 3/4 and 16 + (11-18 years).
Duration - Two Hours.
This is a truly wonderful musical for young people. It contains all of the elements one could wish for in this superbly entertaining show. One of the best new musicals around, CINDY contains great songs (there isn't a duff one in there !), superb humour and characterisation, with parts for talented singers, actors and dancers, plus substantial chorus work.
It is a show with that all essential feel - good factor - the characters are real people in real life situations. The audience will find itself identifying with all the highs and lows of this story of a downtrodden girl who wants to sing, whilst your cast will love performing it.
CINDY is a school musical that in our opinion is guaranteed success, it deserves success, it will delight you, your cast, and your audience. Its premiere at Wells Cathedral School was a roaring success attaining superb reviews, followed by a barnstorming run at the Edinburgh Festival also with rave reviews.
The backing tracks CD is of a very high standard. A vocal CD is now available.
So, if you have access to instrumentalists you can do it, and if you haven't you can still do it. Do please take the time to have a look at CINDY - you'll be glad you did.
It will make 'em laugh, it will make 'em cry, and it will certainly entertain everyone.
Order a copy today!