Census Sums (Nativity)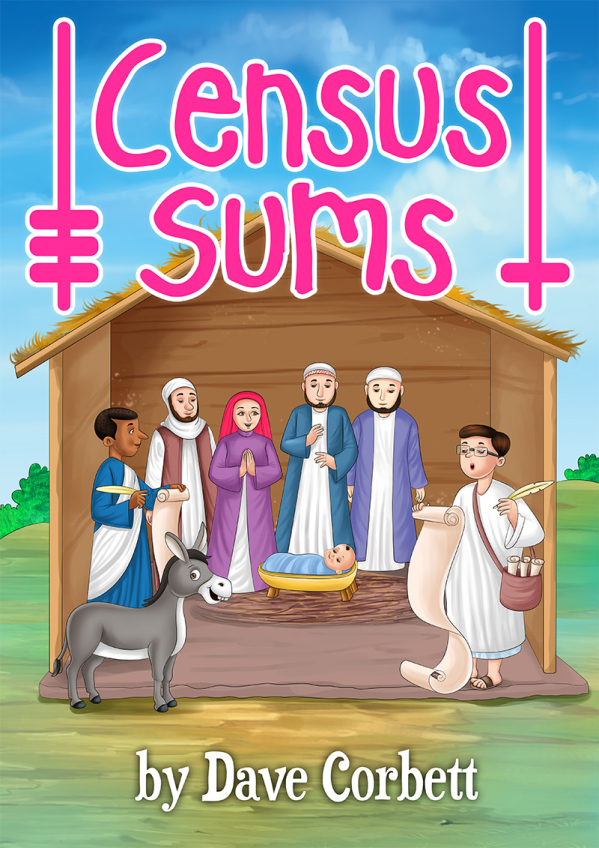 Why choose this Musical?
Unlimited chorus parts
Flexibility
Flexible Cast size to suit YOUR group numbers, from 33 actors upwards. See "Casting" tab below.
Easy to stage and costume
Repetition in songs for ease of learning
Songs are suitable for solos or small groups
Easily constructed and manageable props
CDs of Backing and Vocal Tracks available
Easy Play Piano Score (Grade 4/5 Standard) available
Age Range - Key Stage 1 Production (5-7 years)
NEW! Instant Scenery with our digital backdrops
A different backdrop for EVERY scene change
Supplied in both a PowerPoint presentation and as individual JPG files.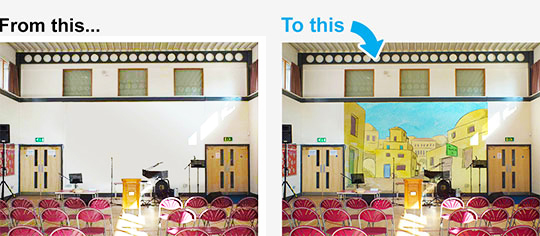 No more Scenery Painting!

Census Sums (Nativity)
"

Census Sums had a lovely, simple plot that didn't mess about too much with the traditional nativity story (but just enough for added fun) and great songs with bouncy choruses that made you want to join in ... It's hard to try and pick a best bit, although the opening song, "Come Follow The Star", was incredibly sweet, and "Stand Still Granny" was a witty work of art. Best of all perhaps was "Mix It" where the children skilfully sang and danced their way through the creation of a Figgy Cake.

"
Lisa Watson, Journalist for The Penguin News, Falkland Islands
---

Census Sums (Nativity)
"

A really fun musical with magic moments and great songs! The kids loved it and so did the parents! Happy Christmas!

"
Laura Stewart, St Leonards School, St Andrews
---

Census Sums (Nativity)
"

The large family audience was captivated right from beginning to end, enjoying every moment.

"
Margaret Vincent, The Falcons School For Boys
---