Christmas Rhyme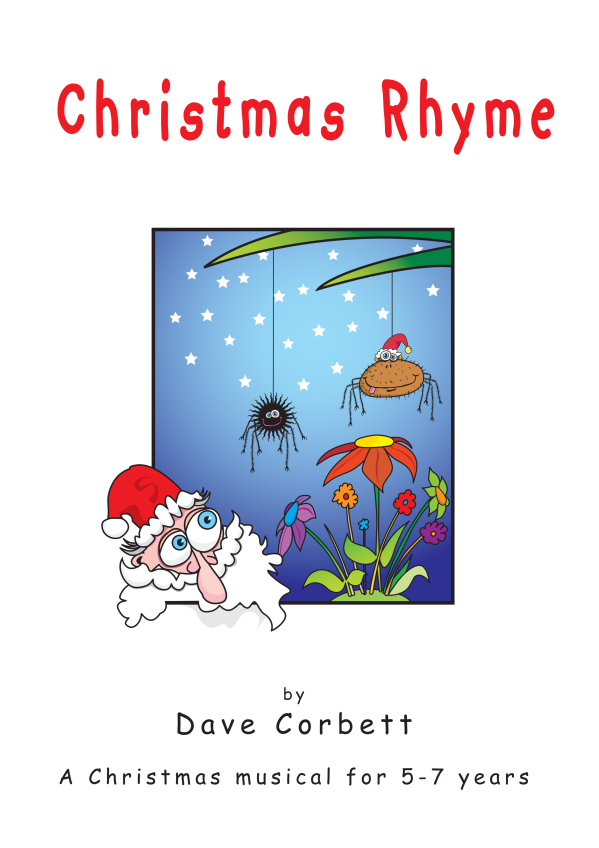 Why choose this Musical?
37 Speaking Roles
Flexibility
Flexible Cast size to suit YOUR group numbers, from 29 actors upwards. See "Casting" tab below.
Good repetition in songs
Easy Play Piano Score (Grade 3/4 Standard)
Separate CDs of Vocal and Backing Tracks available
Age Range - Key Stage 1 (5 - 7 years)
Scene One: Humpty Dumpty
It's Christmas time in the Land of Rhyme but Humpty Dumpty is not feeling too festive after falling off a wall. All the King's Men call for the Doctor and Nurse who attempt to fix the scrambled egg. Enter Santa with a special present for Humpty that brings Christmas cheer to all.
Scene Two: Little Bo Peep
Little Bo Peep has lost her sheep! The woolly wanderers sneaked off on the way to play in the meadow and now she doesn't know where to find them. They are soon reunited thanks to Santa and a special present for Bo Peep ensures that she will no longer have to seek her naughty sheep.
Scene Three: Mary, Mary
A group of gardeners are admiring Mary's garden full of beautiful silver bells, cockle shells and pretty maids all in a row. However, as the sun goes in and Jack Frost pays a visit, Mary's flowers are soon frozen and withered. Santa soon cheers Mary up with a special present to brighten up her window sill.
Scene Four: Little Miss Muffet
Little Miss Muffet sat on her tuffet, eating her curds and whey, until two mischievous spiders decided to scare her! Taking pity on her, Santa gives her a special present that turn the tables on the unsuspecting eight legged rascals.
Scene Five: Polly Put The Kettle On
Polly put the kettle on but Sukey forgot to take it off again! The two waitresses were so busy serving customers that the kettle boiled dry. Tea is soon back on the menu again as Santa yet again saves the day with a very special present. What a clever Santa!