Gnome Alone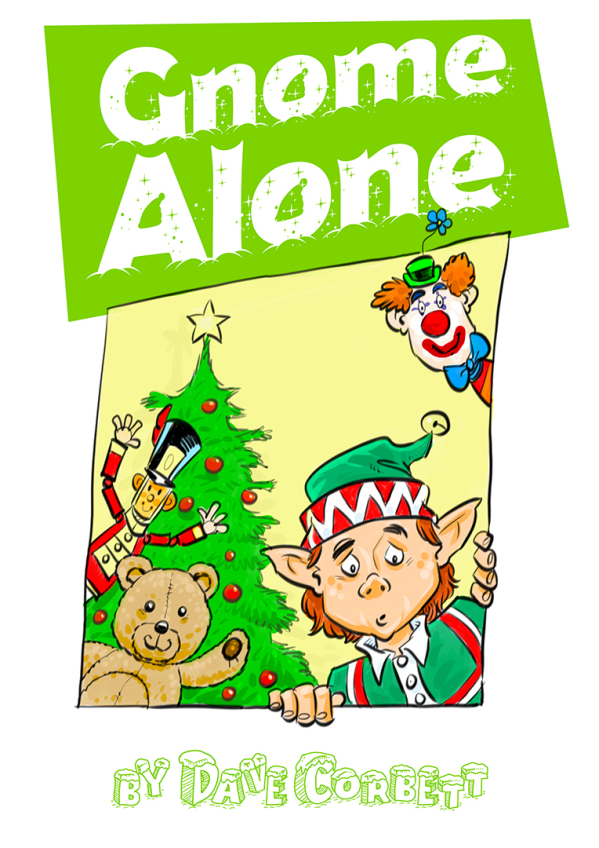 Why choose this Musical?
31 Speaking Roles
Easily expanded or reduced to suit YOUR group numbers, from 24 actors upwards. See "Casting" tab below.
Any number of Chorus parts
Easy Play Piano score available
Easily constructed and manageable props
CDs of Backing and Vocal Tracks available
Simple, catchy and repetitive songs
Visually appealing
Ideal for the NQT
Very easy to stage and teach
Age Range: Key Stage 1 Production (5-7 years)
Duration: 30 minutes
NEW! Instant Scenery with our digital backdrops
A different backdrop for EVERY scene change
Supplied in both a PowerPoint presentation and as individual JPG files.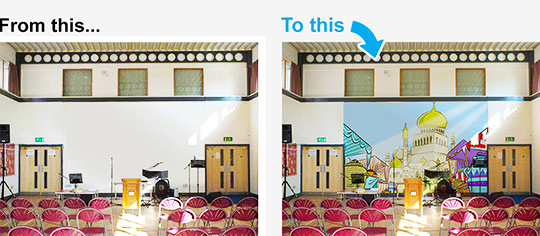 No more Scenery Painting!
Prologue
The six Narrators open the show and introduce the Elves, Fairies and Norman Gnome.
Scene One: Santa's Workshop
It's nearly Christmas time and there are so many jobs to do! Who will paint the sleigh? Norman Gnome eagerly volunteers but painting is an Elf's job and Gnomes are too small. Poor Norman Gnome!
Scene Two: The Stables
It's time to groom the reindeer and despite Norman's enthusiasm, he is again told that he is too small for the job. As the disappointed Gnome heads home to play with his toys, the Fairies set about smartening up Santa's four legged friends.
Scene Three: Santa's House
Santa's boot box is full of dirty boots! The boot polishing Elves get to work but they soon realise that such hard work takes its toll. The exhausted Elves head home for a nap.
Scene Four: Gnome Alone
Norman is home alone and fed up! His toy Clowns, Teddies and Soldiers all do their best to cheer him up but even they can't put a smile on his face. Poor, fed up Norman Gnome!
Scene Five: Present Packing
The packing Fairies are rushed off their tiny fairy feet filling the sacks to load onto Santa's sleigh. After their job is done, they too retire for a well deserved rest.
Scene Six: Sleigh Time
It's time for the most important job, delivering presents! But where is everyone? Santa's helpers are all fast asleep after being so busy. Norman Gnome however, is wide awake and just the right size to sit behind the sacks on Santa's sleigh. Hooray for Norman Gnome!