Santa's Setbacks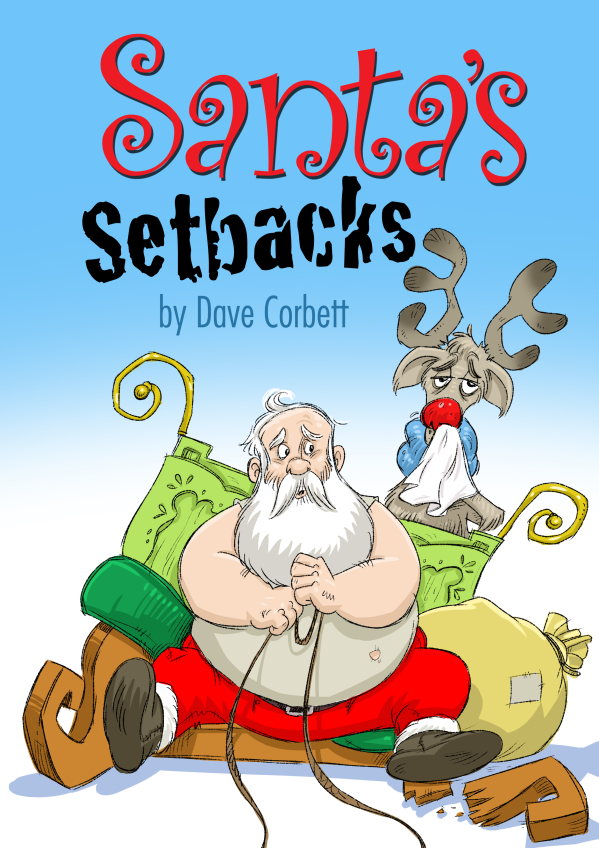 Why choose this Musical?
33 Speaking roles, plus several cameo parts
Easily expanded or reduced. See "Casting" tab below for details.
Unlimited chorus parts
Flexible to stage with simple, adaptable scenery and costume
Simple scenery - adaptable.
CDs of Backing Tracks and Vocal Tracks available
Easy Play Piano Score (Grade 4 Standard) available
Easily constructed and manageable props
Age range - Key Stage 1 Production (4-7 years)
'We Love Christmas' opens the show but just as soon as this song lifts everyones spirits, the mood quickly darkens as Santa is informed that his sleigh is broken-possibly cracked by the extra weight of all the Christmas pudding he has been eating! 'Working' follows as the elves set to work on the sleigh, trying their hardest to fix it in time before Christmas Eve.
Unfortunately, this is not Santa's only setback as Rudolph is ill and only appears to be getting worse! As the nurse feeds the unhealthy reindeer some cough medicine, family and friends come to visit him and shower him with gifts to try and make him feel better; 'Poor Old Rudolph' is sung.
Just as things didn't look as though they could get any worse, during 'A Nice Cup of Tea' Rudolph sneezes so loudly that Santa spills his cuppa all over his suit. They are put straight into the washer-dryer, but before Mrs Claus can even shut the door, the next setback arises during 'Blow Blizzard Blow' as icy winds uncurl and thick snow starts to fall. All the creatures begin to complain as they stand shivering, but the only ones to embrace the chill are the snowmen as they jump around in glee singing 'Snowmen quite like it.'
However, as they say, when things are looking terrible they can only get better! Just as the storm begins to lift, the elves reappear announcing that the sleigh is mended, and Rudolph's nose is bright and glowing. Mrs Santa tops it off by announcing Santa's suit is clean and dry and everyone joins together in unison to celebrate the lucky turn of events during 'Sing Merrily.'