Santa's Hat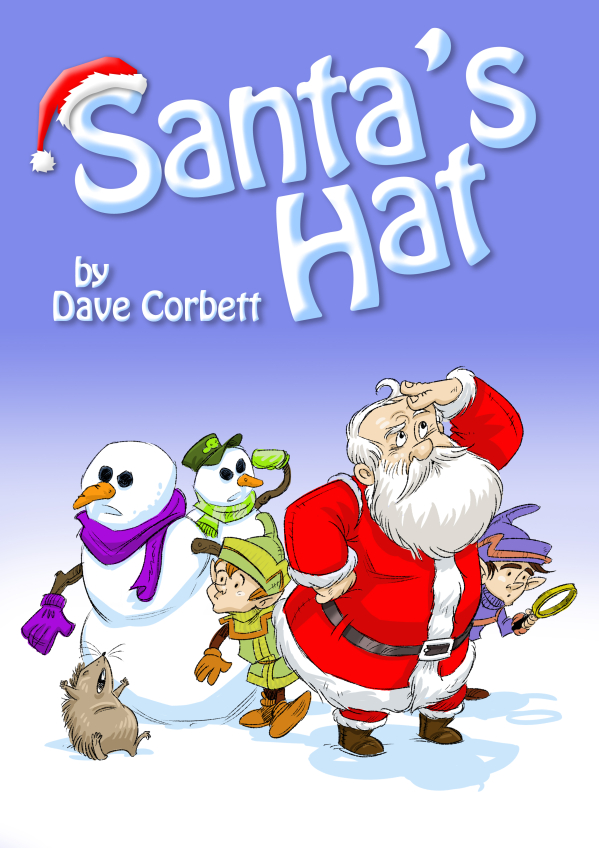 Why choose this Musical?
26 Speaking roles
Easily expanded or reduced to suit YOUR group numbers, from 17 actors upwards. See "Casting" tab below.
Unlimited chorus parts
Flexible to stage with simple, adaptable scenery and costume
CDs of Backing Tracks and Vocal Tracks available
Easy Play Piano Score (Grade 4 Standard) available
Easily constructed and manageable props
Age range - Key Stage 1 Production (4-7 years)
On a split stage, the first scene takes place in Santas garden where the elves are grooming the reindeer in preparation for delivering the presents on Christmas Eve. 'Lets Get Ready' is sung as the elves continue with their work in high spirits. However, upon entering Santas house it soon arises that he has lost his hat, so without further ado the elves exit in order to find and return it before the nights activities. 'Santas Lost His Hat' follows as the elves despair at Santas forgetfulness!
Their first port of call is the snowmen who take great pride during 'Ask A Snowman' at being able to answer every question. Yet after huddling together to discuss the whereabouts of Santas hat they cannot help, and the elves move swiftly on to Hedgehog Hideaway. Here, the hedgehogs are disgruntled at being woken from hibernation and during 'Helpful Hedgehogs' there is a lot of yawning and stretching as they begin to wake up. Unfortunately, they do not know where Santas hat is either and return gratefully to their hideaway.
'Tired' follows as the elves become weary with their hat hunt. As they return to Santa to tell him the bad news, he is appreciative of their efforts and decides to brace the cold air anyway. However, as he stands up it becomes clear he has been sitting on his hat the whole time! 'Silly Santa' follows before the show ends with the cast singing 'This Christmas Time.'