Sugar Plum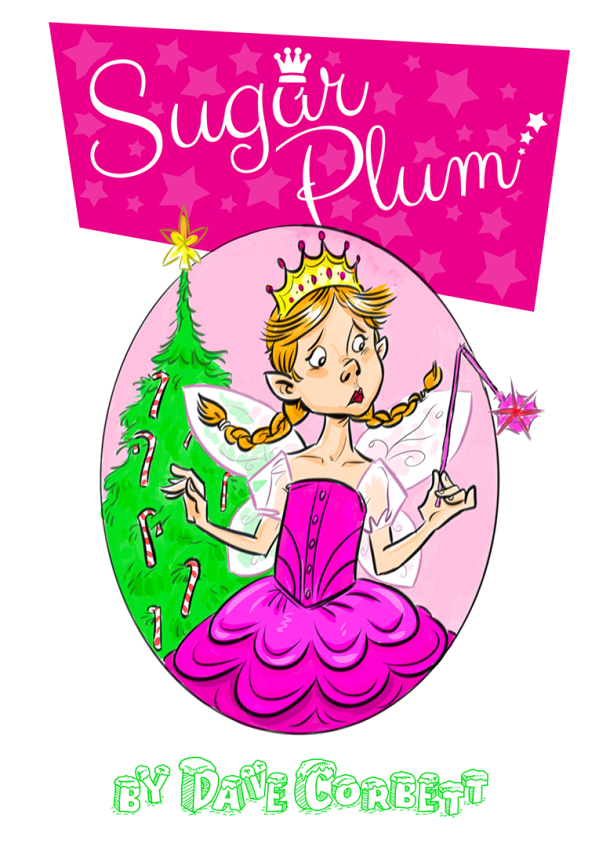 Why choose this Musical?
Flexible Cast Size to suit YOUR group numbers
From 22 actors upwards. See "Casting" tab below.
Unlimited chorus parts - as many as you like!
Great finale for audience participation
Boys love the "robot" dance
CDs of Backing and Vocal Tracks available
Easy Play Piano score available
Age Range: Key Stage 1 Production (5-7 years)
Duration: 25 minutes
NEW! Instant Scenery with our digital backdrops
A different backdrop for EVERY scene change
Supplied in both a PowerPoint presentation and as individual JPG files.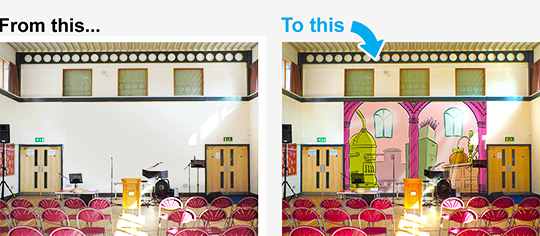 No more Scenery Painting!
Scene One: Santa's Back Yard
Santa and his helpers are very busy packing the sleigh but Elvin the naughty Elf is playing his usual tricks! Thankfully, Sugar Plum is on hand with her magic wand to save the day.
Scene Two: Christmas School
The little Elves and Fairies are practising their Christmas carols. While all his other class mates are happy with their instruments, naughty Elvin wants to play something different. He decides to play the snare drum but what can he use for a drumstick? He snatches Sugar Plum's wand and bangs the drum so hard that the magic wand breaks!
Scene Three: Mrs Toy Tester
Sugar Plum sets off to find Santa in the hope that his magic glue can fix her broken wand. She visits Mrs Toy Tester, who is in the process of testing out the Soldiers, Teddies and Robots, until Elvin gets hold of the remote and causes yet more trouble. After Sugar Plum helps Mrs Tester sort out Elvin's mess she continues on her search for Santa.
Scene Four: At The Toy Warehouse
Old Mr Ebenezer Elf is trying to sort out the boxes in his toy warehouse when naughty Elvin Elf scares him and the boxes fly everywhere! Fortunately, Sugar Plum is passing through on her way to find Santa and helps the old Elf tidy up.
Scene Five: The Tinsel Tidying Teams
The Tinsel Tidying Teams are busy sorting out jumbled tinsel before they decide to take a break. Elvin takes the opportunity to tangle the tidy tinsel and create even more mischief! Once again, Sugar Plum helps to right Elvin's wrongs as she helps the teams sort the tinsel and decorate a Christmas tree.
Scene Six: Santa's Back Yard Again
Sugar Plum finally tracks Santa down and tells him of her broken wand. It soon becomes clear to Santa that Elvin has been a very naughty Elf indeed! After making Elvin apologise to everybody, Santa gives Sugar Plum a very special gift as a reward for bringing magic into people's lives, even without her wand.