Follow That Star (Nativity)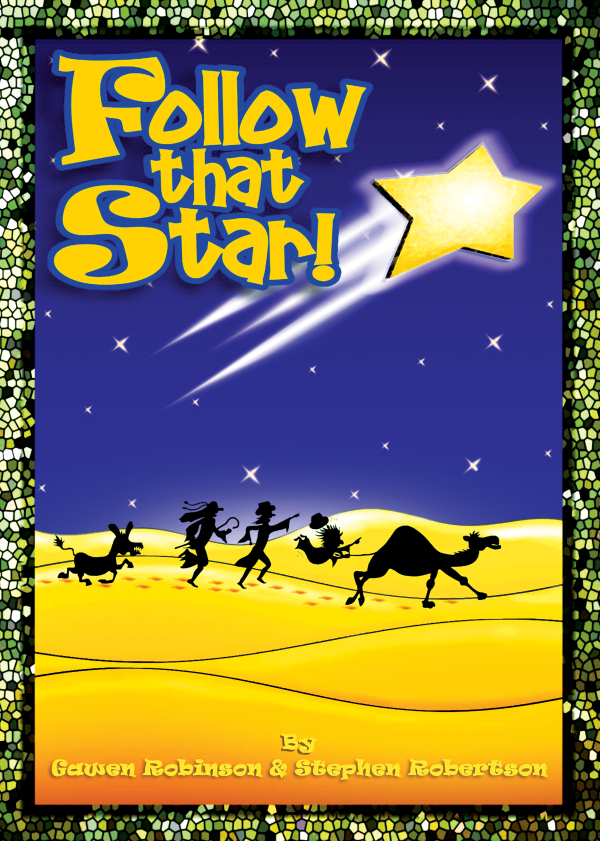 Why choose this Musical?
Flexibility
Flexible Cast size to suit YOUR group numbers, from as few as 20 actors upwards. See "Casting" tab below.
Unlimited chorus parts - as many as you like!
So easy to stage
CDs of Backing and Vocal Tracks available
Easy play Piano Score available
Easily constructed and manageable props
Age Range: Key Stages 1 and 2 (5 - 11 years)
Duration: 35 Minutes
'On A Night Like This' is sung by the entire cast and opens this Christmas musical. The following scene sees the shepherds in a field as they notice the bright star and debate amongst themselves whether they should follow it or not. 'Follow that Star' concludes the scene as they come to a decision.
'The Three Kings' acts as an introduction to the scene where the kings discuss the gifts they are bringing to present to the new king. There is also a touch of humour as the third king tries to explain why his gift of Myrrh is so important. 'Cavalcade' is sung as the kings begin their journey.
It is then the animals' turn to enjoy the spotlight, and the sheep, cow and donkey take the opportunity to poke fun at the humans who are all following some star. Furthermore, and keen not to miss out on any fun, the sheep convince the others it could prove fun to follow the star and to look out for the humans for a change. (A good case of adult-child role reversal!) 'S.T.A.R' is sung.
The following scene takes place in the Bethlehem Inn and adults will particularly enjoy this scene as it includes a humorous interaction between a wife and her husband, (a lot of nagging is involved!) 'A Child is Born' is sung as the cast gather around Mary, Joseph and Jesus' crib. As the kings and shepherds lay down their gifts everyone celebrates this extraordinary birth. 'Thank You' is the perfect song to end the show. Although this play is peppered with humour, the traditional nativity story is apparent and works well with the modern songs that are incorporated.