Census Sums (Nativity)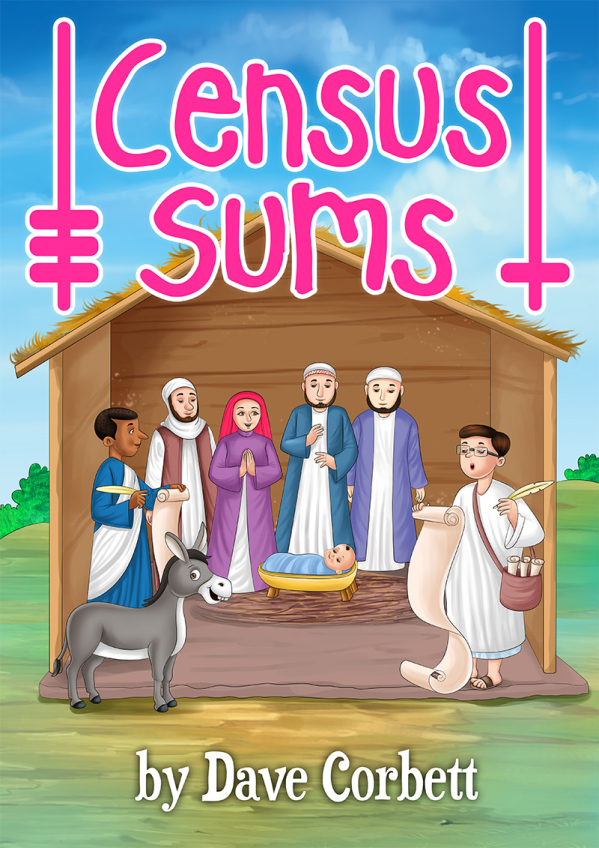 Why choose this Musical?
Unlimited chorus parts
Flexibility
Flexible Cast size to suit YOUR group numbers, from 33 actors upwards. See "Casting" tab below.
Easy to stage and costume
Repetition in songs for ease of learning
Songs are suitable for solos or small groups
Easily constructed and manageable props
CDs of Backing and Vocal Tracks available
Easy Play Piano Score (Grade 4/5 Standard) available
Age Range - Key Stage 1 Production (5-7 years)
NEW! Instant Scenery with our digital backdrops
A different backdrop for EVERY scene change
Supplied in both a PowerPoint presentation and as individual JPG files.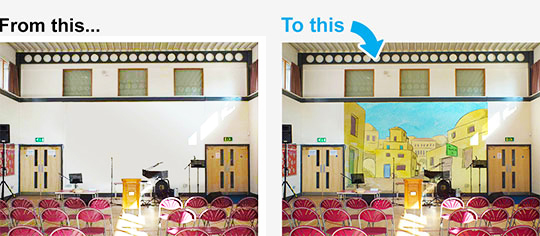 No more Scenery Painting!
Prologue
It's "Census" time in Bethlehem! Six Narrators open the show before the stage is swamped by a crowd of townspeople during Track 1.
Scene One: The Census Office In Bethlehem
In the Census office in Bethlehem, Four Census Takers, the Officer in Charge and an Assistant are preparing for the task ahead. However, it soon becomes clear that counting may not be their strong point!
Scene Two: The Road To Bethlehem
On the long road to Bethlehem, Census Taker 1 comes across a heavily pregnant Mary, her husband Joseph and their comical counting Donkey. After being counted, Mary and Joseph wearily continue on their journey during Joseph's solo in Track 3.
Scene Three: Kings From The Orient
Three Kings bearing gifts and three 'scratty' camels are the next to add to the list when Census Taker 2 bumps into them on their journey to see the baby King.
Scene Four: Outside A Bethlehem Inn
Mary and Joseph arrive at an inn in Bethlehem. Although the inn is full, the kindly Innkeeper and his Wife take pity on the pair and offer their stable as a place for them to rest.
Scene Five: Inside That Very Same Bethlehem Inn
In the kindly Innkeeper's kitchen, a Cook and her Servants are busy preparing a cake for their guests. Census Taker 3 attempts to count them but with the Servants also counting orders, it all becomes too much!
Scene Six: On That Very Same Hill Overlooking Bethlehem
Four mischievous Shepherds are tending to their sheep when Census Taker 4 requests that they form a line to be counted. The line of four turns into a never ending line as the Shepherds use the opportunity to pull a prank! As a group of angels appear to deliver a special message to the Shepherds, Census Taker 4 tries his best to count them all. But what exactly is a group of angels called?
Scene Seven: A Stable In Bethlehem
Baby Jesus has been born! As all the visitors cram into the stable the Census Takers try to count them all. Mary, Joseph, Baby Jesus, Shepherds, Kings, Cooks, Servants, Innkeepers and Animals. So, what does it all add up to? There's only one thing it could add up to... CHRISTMAS!