Jesus In The Manger (Nativity)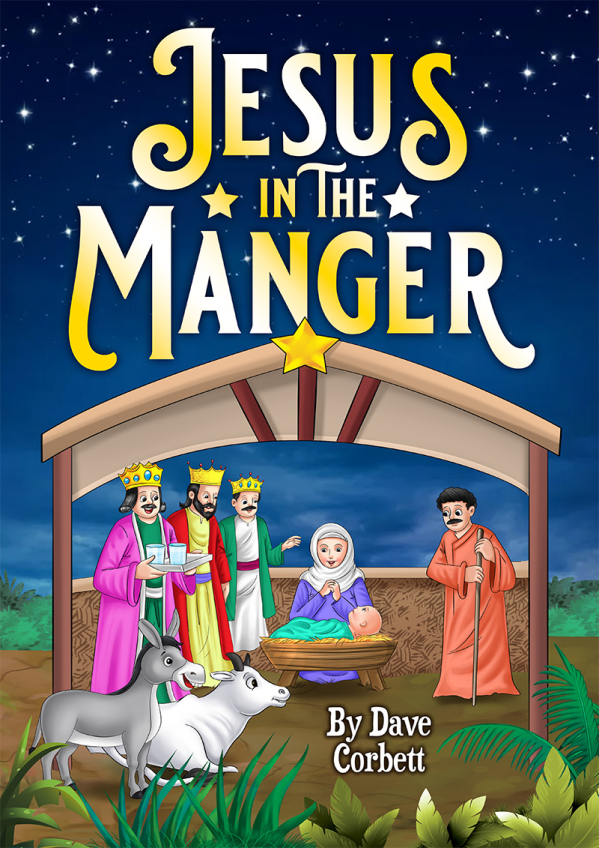 Why choose this Musical?
Any number of chorus parts
Flexibility
Flexible Cast size to suit YOUR group numbers, from 26 actors upwards. See "Casting" tab below.
Simple, easy to sing songs
Wide distribution of lines between characters
Very easy to stage and teach
CDs of Vocal and Backing Tracks available
Easy Play Piano Score (Grade 4 Standard) available
Age range - Key Stage 1 Production (5-7 years)
NEW! Instant Scenery with our digital backdrops
A different backdrop for EVERY scene change
Supplied in both a PowerPoint presentation and as individual JPG files.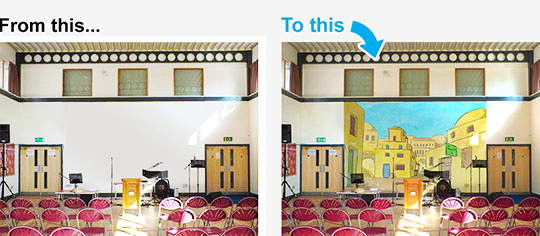 No more Scenery Painting!
Scene One: Nazareth
Mary and Joseph have been ordered to travel to Bethlehem by King Herod in order to complete a census. Mary is worried as she knows the journey will be hard and she is soon to give birth to a baby boy. With Joseph reassuring her, the two set off.
Scene Two: The Kings
Far away three Kings have decided to follow a star that they believe will lead them to a new born baby king. After comparing each other's gifts for the new born, the Kings leave with their Camels.
Scene Three: The Market
Mary and Joseph arrive at Bethlehem to find the city very busy. Around them, Merchants sell their wares in the market. Worrying that there will be nowhere to stay for the night, Joseph leaves to search for accommodation. Unable to find anywhere, an Innkeeper and his Wife offer the couple shelter in their stable.
Scene Four: Watching Sheep
On a hillside outside Bethlehem, several Shepherds tend their sheep. An Angel appears to them and tells them a very special boy has just been born in the city. Curious, the Shepherds decide to visit the new born.
Scene Five: The Stable
Baby Jesus has been born. Mary and Joseph are resting with him in the stable, whilst onlookers and stable animals begin to gather around the manger. The Shepherds arrive to see the baby, the Kings arrive to present their gifts and all that have gathered celebrate that birth of the wonderful baby King.