Starlight (Nativity)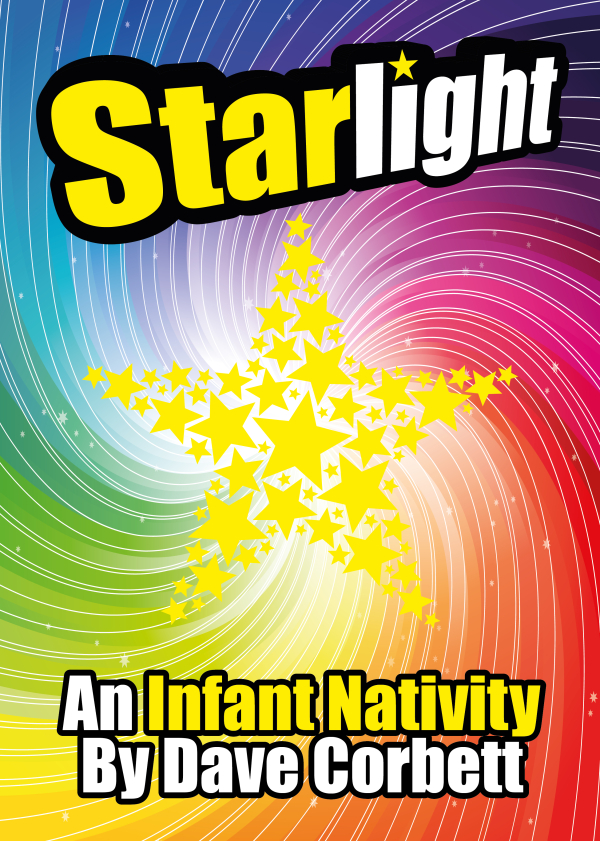 Why choose this Musical?
Flexible cast size to suit YOUR group numbers
From 29 actors upwards. See "Casting" tab below.
Scope for as many extras as you like
Suitable for the inclusion of "Early Years"
Excellent choice for the novice Infant Nativity producer
Extensive Production Notes included in script
Hints and tips for NQTs
Lovely repetition in songs for easy learning
Backing Tracks CD available
Vocal Tracks CD available
Easy Play Piano Score (Grade 4 Standard) available
Age range - Key Stage 1 Production (5-7 years)
NEW! Instant Scenery with our digital backdrops
A different backdrop for EVERY scene change
Supplied in both a PowerPoint presentation and as individual JPG files.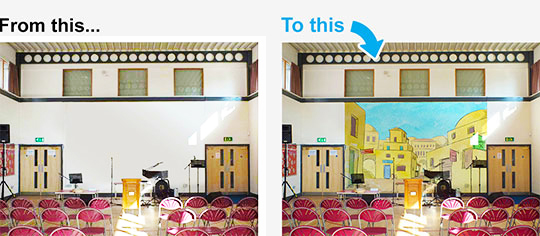 No more Scenery Painting!
Scene One: On a country road going to Bethlehem.
Mary and Joseph meet travellers and see a large star travelling across the sky.
Scene Two: The streets of Jerusalem.
The three kings get lost looking for a baby king.
They ask Herod if he knows where they can find him.
Scene Three: The streets of Bethlehem.
Mary and Joseph look desperately for somewhere to stay as market traders sell their wares around them.
Scene Four: On the hills above Bethlehem.
The angels tell the shepherds of the baby lying in the manger.
Scene Five: In the stable.
Kings and shepherds come to see the baby