Rise And Shine (Infant Production)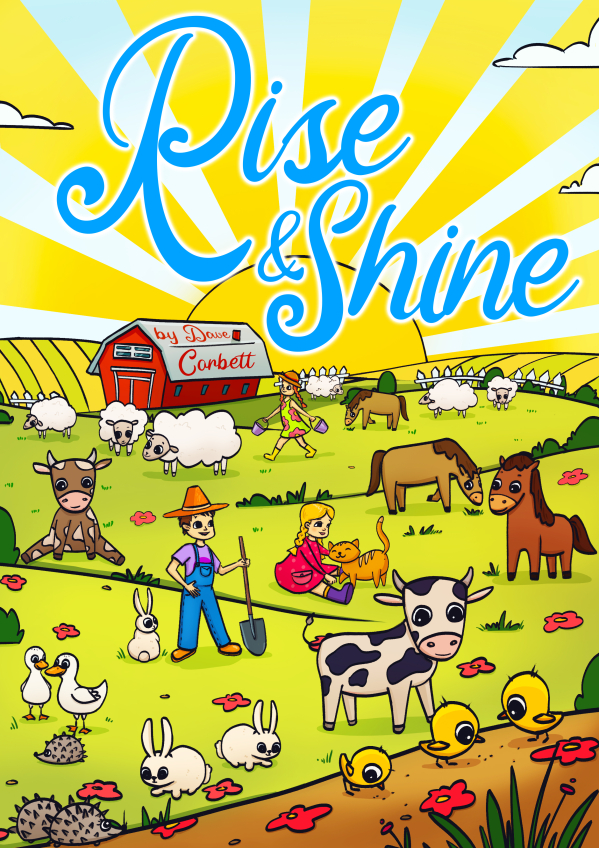 Click HERE to read the Script, look at the Score and listen to the Songs
Rise And Shine (Infant Production)
by
Dave Corbett
Pricing & Order Info.
"This musical celebrates Easter brilliantly without upsetting ANY religious sensibilities."
Ayscoughfee Hall School, Spalding, Lincolnshire
An Easter musical that ties in beautifully with your QCA "Life cycles" and "Growing things" topics.
40 speaking roles including cameo parts; easily reduced.
Unlimited chorus parts - as many as you like!
Easy to stage with simple scenery - adaptable.
CD of Backing Tracks available.
CD of Vocal Tracks available.
Easily constructed and manageable props.
Age range: Key Stage 1 Production (4-7 years).
Duration: 30 Minutes.
Share this product with friends or colleagues...
This play offers a sweet and succinct introduction to Easter and the nature behind it. 'Springtime' opens the production and the narrators introduce the first family of animals; the hedgehogs. Not only does this provide a charming interaction between the hedgehog family, but the children performing and watching also learn about hibernation. 'Rise and Shine' follows.
The flowers then have the opportunity to rise and shine, and as they uncurl themselves, Joe enters with a watering can and the importance of sunshine and water is highlighted in this short but appealing section. 'Lots of Lovely Water' is sung and raindrops circle the flowers throughout.
Farmer Frank, Joe, Jess and Jenny enter, explaining the jobs they have to do which emphasises how busy Easter time is. After feeding the hens accompanied by 'Easter Chicks' the lambs are next in line to be seen to. During 'A Special Treat' the children feed the lambs with milk in order that they grow 'big and strong.' After an energetic scene with the lambs, the horses and ducks enter followed by the cat and her kittens, the rabbits and baby rabbits; soon the stage begins to represent your local farmyard! Once Caroline the Cow and her calves make their way onto the stage, 'Tired Little Animals' is sung and one by one, the animals all fall fast asleep...
Back at the farmyard house, Jenny, Joe, Jess and Farmer Frank are joined by Granny and Gramps who are presented with their Easter cards from their grandchildren and the children are given something more familiar to everyone at Easter... Easter eggs! 'A Beautiful World' ends the show. A charming, informative production that is perfect for Key Stage 1 in the spring term.