Michaelmas Mouse (Nativity)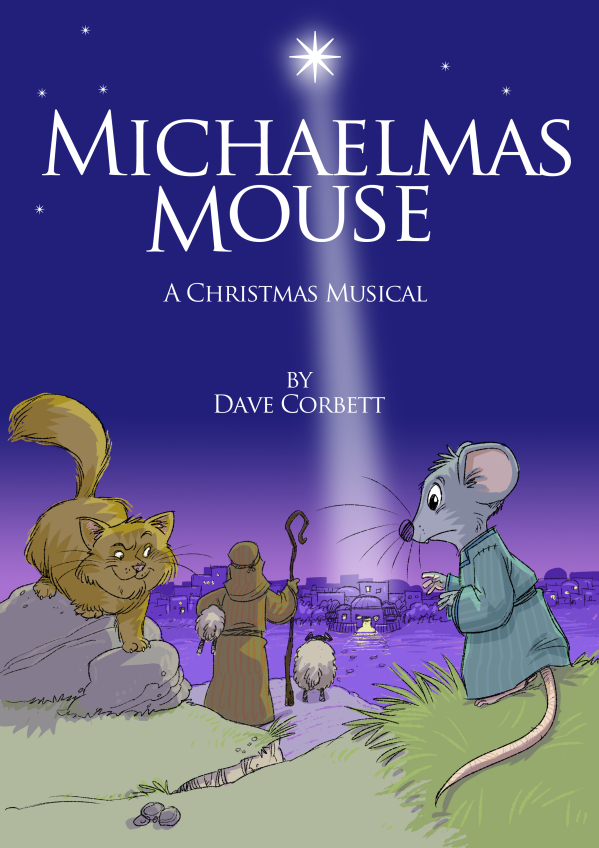 Why choose this Musical?
Flexibility
Flexible Cast size to suit YOUR group numbers, from 35 actors upwards. See "Casting" tab below.
Unlimited chorus parts
As many as you like!
Easy to stage with simple scenery
CDs of Backing and Vocal Tracks available
Piano Score (Grade 5 Standard) available
Easily constructed and manageable props
Age Range: Key Stages 1 and 2 Combined
Years 1, 2 & 3 (Age 5 - 8 years).
Duration: 35 Minutes
Michaelmas Mouse hitches a lift on Mary and Joseph's donkey to visit his relatives in Bethlehem. The city mice don't approve of their scruffy country cousin until he sorts out the tyrannical cat Morz. As they stroll over the hills around Bethlehem, some sheep tell them about the birth of a special baby.