Who? (Nativity)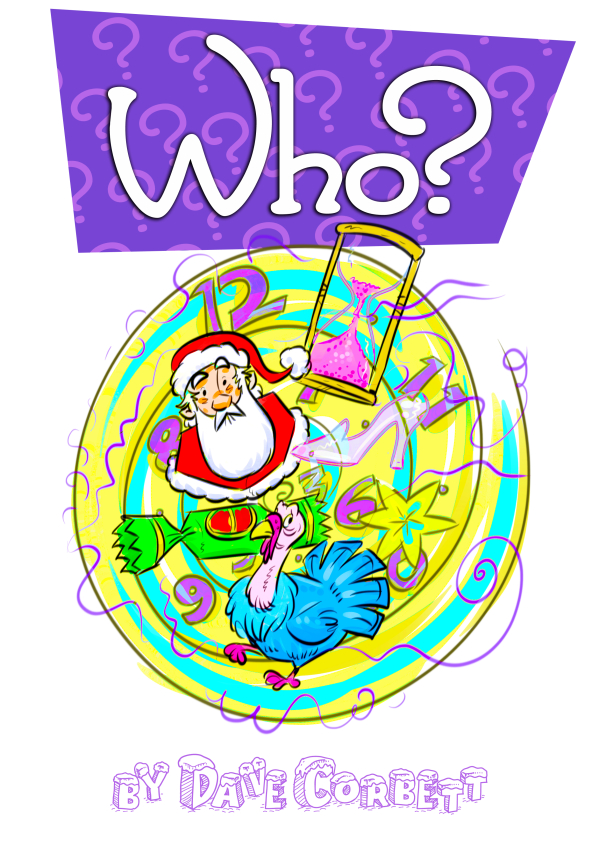 Why choose this Musical?
23 Speaking Roles
Flexible Cast size to suit YOUR group numbers, from 23 actors upwards. See "Casting" tab below.
Any number of chorus parts
CDs of Backing Tracks and Vocal Tracks available
Performance/Rehearsal piano score available
Extensive production notes included in script
Ideal for a whole small school or drama group
Time travel story line that's appealing to pupils
Uplifting, inspiring songs
Easily constructed and manageable props
Age range - Key Stage 2 (age 7-11)

Who? (Nativity)
"

I bought Dave Corbett's 'Who?' to perform as our Junior Christmas Play. I chose it because the songs were so varied and the children really enjoyed learning and singing them, it was easy to choreograph dances because the songs were so different. Also, there were not too many words for the children to remember. For the song 'In the town of Bethlehem', two of the boys volunteered to sing a duet for one part and the parents were in tears. It is a lovely play with some pantomime and up to date TV themes, but also with the traditional Christmas theme reminding us of what Christmas is actually about.

"
Sharon Harvey, KS2 Teacher
---