Christmas Is Forever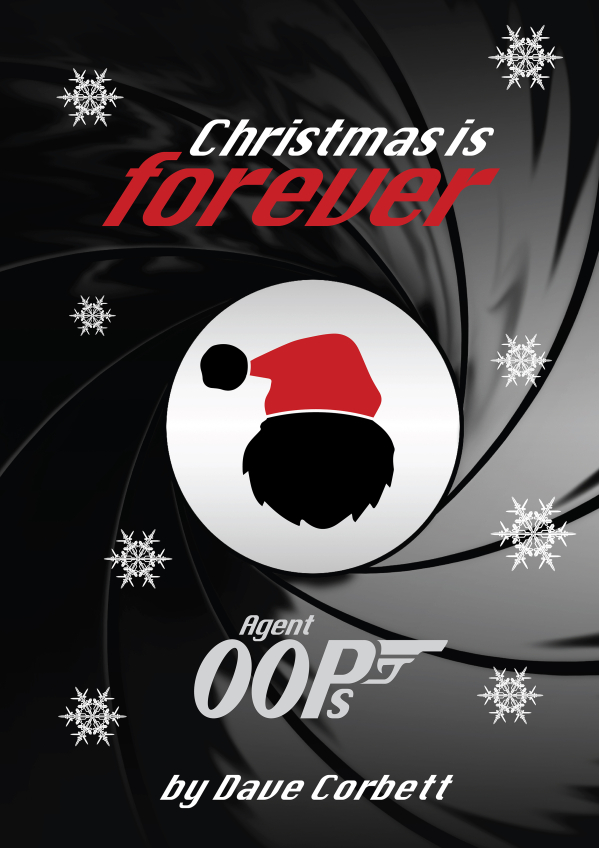 Why choose this Musical?
38 Speaking Roles
Easily reduced to 27 speaking roles. Flexible Cast Sizing to suit YOUR group numbers, from 29 actors upwards. See "Casting" tab below for full instructions.
Unlimited chorus parts
Likeable and learnable songs
CDs of Backing Tracks and Vocal Tracks available
Great humour that children will love
NEW for 2019

Sing It! Mk. 4 version, now with...
"Volume Control" feature
"Minimise Window" feature
"Lyrics Off" feature
"Vocals Off" feature
"Line by Line" practising feature
"Phrase by Phrase" practising feature
A BRAND NEW product; a CD-ROM or download of all the songs called "Sing it!" is available. This CD-ROM or download can teach the songs to the children without any teacher input. Children can use it at school or at home - think of the time it will save you! Most schools use it in class on an interactive white board or in the school hall on the overhead projector to allow full cast practice. Children LOVE learning this way and the product is foolproof.
Read the "Sing it!" reviews 'The "Sing it!" products were fantastic.' The Downs School, Bristol. 'Absolutely amazing material.' Mary O'Neill-Delano, Canada. ' "Sing it!" is fantastic for us less musically inclined teachers.' The Coppice Primary, Worcestershire. 'I really appreciate the "Sing it!" component as we often use this in rehearsals.' Newborough East Primary, Victoria, Australia. 'Can I also say that your "Sing it!" CD was brilliant.' Key Stage 2 teacher, Singapore.
Extensive production notes included in script
Rehearsal Score available
The Rehearsal Score is Grade 5 standard. We normally supply a full "Performance Score" with our musicals but because "Christmas is Forever" uses a large number of special effects in the orchestral "007" backing tracks which are impossible to replicate on a piano we recommend that you perform this musical using the CD.
Secret agent storyline that's appealing to pupils
Easily constructed and manageable props
Age Range - Key Stage 2 (7-11 years)
NEW! Instant Scenery with our digital backdrops
A different backdrop for EVERY scene change
Supplied in both a PowerPoint presentation and as individual JPG files.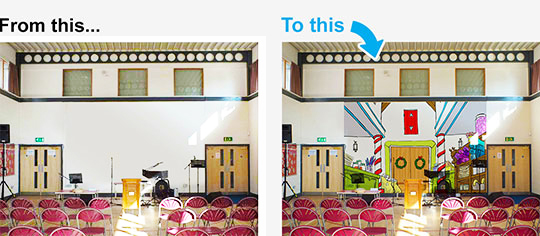 No more Scenery Painting!
Scene One: Santa-Napped
Enter Ernie and his two fellow Elves who, after a slight spat about their costumes, comically introduce Scene Two.
Scene Two: The Office Of MI6
Santa's been kidnapped! Y and his intelligence officers call on the infamous Jane Blonde, double 'O' PS to rescue Santa from the evil villain Scarymonger and return him to his hideout at the North Pole. With children all over the world depending on her, Blonde must begin her mission to save Christmas.
Scene Three: The Gadget Lab
Blonde sets off to the MI6 gadget lab to get some kit to help her on her quest. Agent U and Agent K demonstrate their latest inventions (CS Hairspray, poisonous nail varnish and trainers that send Morse code) using their unfortunate lab assistants.
Scene Four: Scary Lair
Two Henchmen drag Santa into Scary's lair and tie him to a chair. It soon becomes clear that Scary's desire to destroy Christmas stems from having never received any presents as a boy... .a very naughty boy! As Four Substitute Santas and demo children enter we discover his dastardly plan. Replacing the real Santa with such nasty substitutes will ensure that Christmas is doomed forever!
Scene Five: Elf And Safety
Agent Y visits Santa's Elves to inform them of Santa's kidnap. It is decided that a lady Elf named Emm should be in charge while Santa is 'temporarily indisposed'. The Elves soon become even more dejected when it's apparent that Emm literally can't fill Santa's boots and it looks like Christmas is done for.
Scene Six: Blonde In Control
Blonde makes a dramatic entrance into Scary's Lair to discover a line of Santas all tied to chairs, but which is the real one? With all of the Santas claiming it's them, Blonde becomes frustrated and tearful before Scarymonger orders his Henchmen to capture her. Can it get any worse?
Scene Seven: The Last Resort
When the news of Blonde's capture reaches the MI6 officers they have no choice but to call in their last resort... the O'Connor twins. They may have retired years ago and Ollie O'Connor has put on some weight and grown a white beard but Y has a cunning plan! The twins are rushed to wardrobe where they are transformed into yet another Santa and his Elf.
Scene Eight: Denouement
Back at Scary's lair we see Blonde and the real Santa still tied to chairs and things are not looking good! Enter The O'Connor twins in their disguises claiming that Scary has made a mistake and in fact, they are the real Christmas duo. As chaos and confusion ensues the O'Connor twin dressed as Santa pulls out presents from his sack for the Henchmen and Scarymonger. Overwhelmed by his first ever gift, Scary breaks down into uncontrollable sobs and the prisoners are released. Christmas is finally saved!