Countdown To Christmas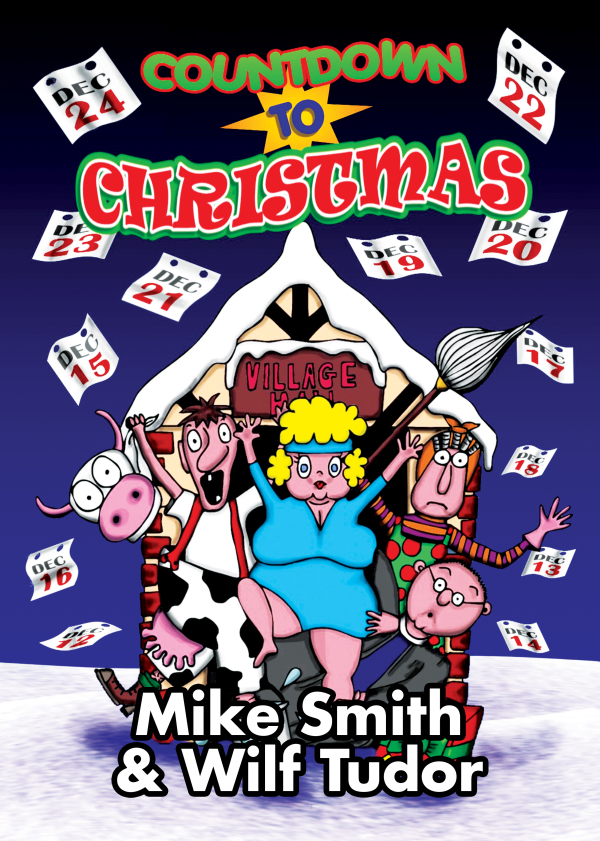 Why choose this Musical?
42 speaking roles plus chorus
Easily reduced or expanded, see "Casting" tab below.
Flexibility
Flexible Cast size to suit YOUR group numbers, from 28 actors upwards. See "Casting" tab below for examples.
Scenes that can be worked on class by class
Easy to stage with simple scenery - adaptable
CDs of Backing Tracks & Vocal Tracks available
No pianist required!
Piano Score (Grade 5 Standard) available
Easily constructed and manageable props
Age range - Key Stage 2 Production (7-11 years)
The musical opens with the cast singing 'Countdown to Christmas' in the village hall. As members of the cast disperse, the vicar and his wife are left on stage and share a short conversation about the season of goodwill.
Buyers and sellers enter to set up their stalls with goods to sell and sing 'Roll Up.' After their successful sales, everyone is keen to leave the village hall spotless for fear of 'Upsetting the cleaners.' It seems that there was an incident last year and everyone is keen to avoid something similar from happening again...
The following group to arrive are the weight watchers who share their anxieties about being unable to lose those extra inches before Christmas so they can put it all on again! However, 'Counting Calories for Christmas' lifts everyone's spirits.
Councillor Clott is the next visitor, but unfortunately his civilized conversation with the vicar and his wife is interrupted by Mr and Mrs Shufflebottom and their ten children who are keen to complain about their drains that need to be fixed before Christmas. Their complaints are collectivised in 'Fix Our Drains.' However, before the family exit, they are keen to tidy up for fear of 'Upsetting the cleaners...' This is a mystery that leaves the audience guessing until the end.
The Rock Band are the next individuals to use the village hall to rehearse and the vicar adds a touch of humour when he attempts to 'rock on' with the likes of Gazza and Basher. Cedric, the newest recruit to the band with the addition of the triangle doesn't fit in, and
'Let's Party'
follows as they attempt to all come together. However, even this group of misfits stay behind for fear of 'Upsetting the cleaners.'
The village hall wouldn't be complete without the theatre group performing the annual pantomime, but even this group is having problems. The leading role wants her own dressing room, and no one can decide who is going to play the front of Dolly the Cow and who is going to perform the 'udder' side; 'Dolly the Cow' follows with a comical dance routine. As you may have guessed, this group are also eager to stay and help clear up.
The Silver Surfers Club are next arriving and reminisce together about how things have changed; 'If We Were Younger' is an appropriate song that follows. Despite their previous lack of energy, they still find the strength to help clear up before the cleaners arrive...
Finally, the cleaners make an appearance and we eventually discover that the hype has been pre-meditated by them so that they don't have to work as hard! 'Cleaners Calypso' follows.
After an eventful day, the cast join together once more to sing 'Merry Christmas.'