Olivia! (Senior Version)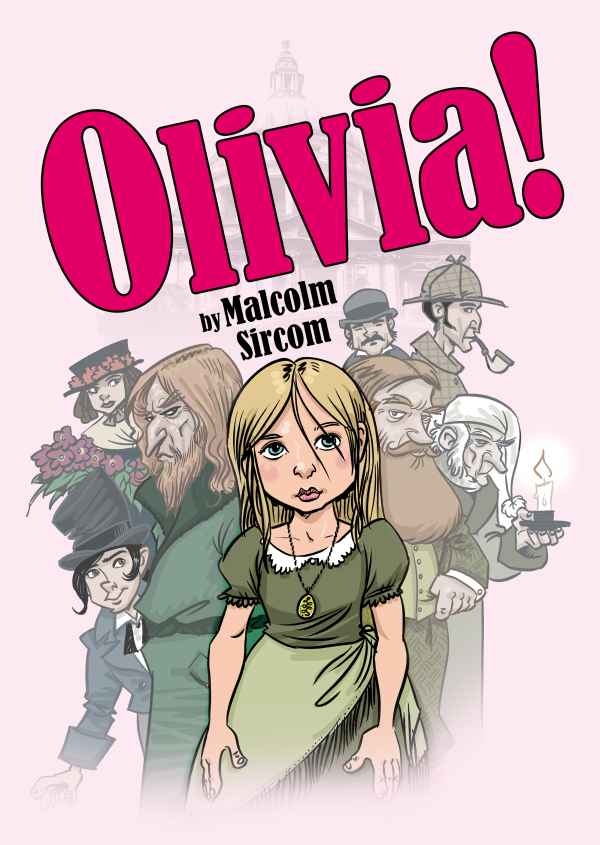 Why choose this Musical?
Editable Word Doc Script available
Make your own changes
35 speaking roles
Easily reduced to 23 speaking roles. Flexible cast size to suit YOUR group numbers, from 40 actors upwards. See "Casting" tab below for full details.
Any number of chorus parts
NEW! Band Parts available for the ultimate live performance
This show is sold with the following parts:
Full Conductor's Score
Flute 1 (with optional Piccolo)
Flute 2
Oboe
Clarinets 1, 2 and 3 (in Bb)
Alto Saxophone (in Eb)
Bassoon

French Horn (in F)
Trumpet (in Bb)
Trombone
Drum Set
Violin 1
Violin 2
Double Bass
The Trombone part comes in two versions - Trombone (Bass Clef) and Trombone in Bb (Treble Clef). The Bass Clef version will suit most players, but schools with a Brass Band tradition should opt for the Treble Clef version.
To view, click "HERE" or click "Band Parts" in the "Scripts & Songs" tab below.
Full Piano Performance Score available
Now republished. Encompasses Optional Overture, all Songs, Incidental Music, Cues and Chord Symbols. Click "Sample Performance Score (Piano/Vocal)" on the "Script & Songs" tab below.
NEW! Easy Play Rehearsal Score available
Grade 4 Standard, click "Easy Play Score" in the "Scripts & Songs" tab below.
CD of Backing Tracks available
No pianist required! This CD includes ALL Songs and Incidental Music in the order you need them. Ideal for rehearsals! Also enables production and direction to take place without specialist musical expertise.
CD of Vocal Tracks available for learning the songs
Very easy to costume and stage: adaptable
Detailed in "Script & Songs" below.
No fuss props
See "Script & Songs" below for full listing.
Full Production Notes
Check out the "Production Notes" in the "Script Sample" below for full details.
Age range: Key Stages 3/4 and 16+ Production (11-18 years)
NEW! Instant Scenery with our digital backdrops
A different backdrop for EVERY scene change
Supplied in both a PowerPoint presentation and as individual JPG files.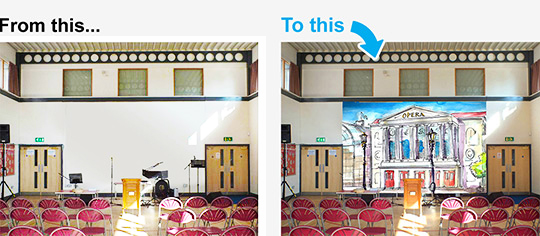 No more Scenery Painting!