Glint Of Gold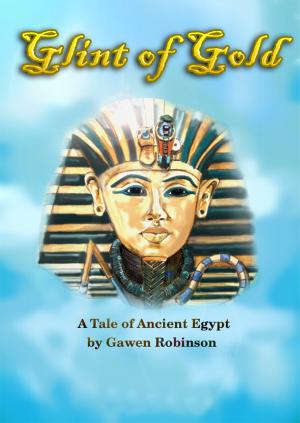 Why choose this Musical?
Editable Word Doc Script available
15 speaking roles plus several cameo parts
Allowing for flexible casting. Full instructions given for example cast sizes of 53 or 24 actors. (See "Casting" tab below).
Unlimited chorus parts
Easy to stage with simple scenery - very adaptable
CD of Backing Tracks available
No pianist required! This CD includes ALL Backing Tracks in the order you need them enabling production and direction to take place without specialist musical expertise.
CD of Vocal Tracks available for learning the songs
Full Performance Piano/Vocal Score available
Encompasses ALL Songs, Cues and Chord Symbols (Grade 5 standard). Click "Performance Score" in the "Script & Songs" tab below.
Easy Play Rehearsal Piano/Vocal Score available
Grade 2/3 Standard. Click "Easy Play Score" in the "Script & Songs" tab below.
Full Production Notes
Check out the "Production Notes" in the "Script Sample" below for full details of "Glint of Gold".
Easily constructed and manageable props
Age range: Lower Key Stage 2 Production (7-9 years)
Duration: 45 minutes
The Glint of Gold has been designed as a fully performable musical production but being topic based, is also easily adapted into an invaluable classroom teaching resource or a shortened assembly piece incorporating any other work the children may have done on the topic such as paintings, designs, costumes and models etc.
In this musical production, discover the story of Tutankhamun and some of the secrets of Ancient Egypt, alongside Howard Carter, Lord Carnarvon and his daughter Lady Evelyn Herbert as they explore the boy king's tomb. See the "Synopsis" tab for more details.
The CD is fully orchestrated with backing tracks and includes nine fabulous musical numbers covering a variety of important topics: hieroglyphs, Queen Hatshepsut, Egyptian society, the gods and pyramids.
This show has been performed countless times with great success. See our "Reviews" tab for details.