The Magical Christmas Box (Nativity)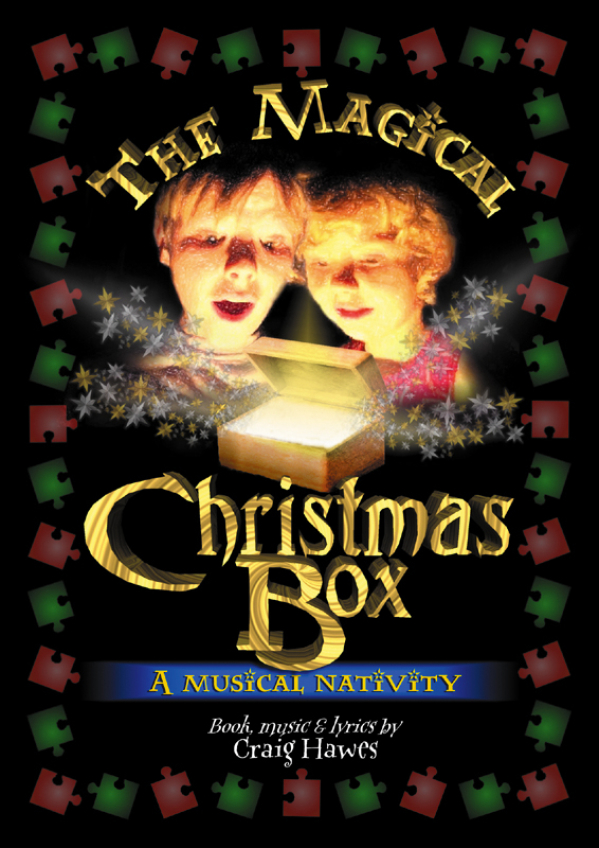 Why choose this Musical?
43 Speaking Roles
Easily reduced to 31 speaking roles. See "Casting" tab below.
Flexibility
Flexible Cast size to suit YOUR group numbers, from 31 actors upwards. See "Casting" tab below.
Unlimited chorus parts
As many as you like!
Easy to stage
With simple scenery - adaptable.
CD of Backing Tracks available
CD of Vocal Tracks available
Performance Score available
Grade 5 / 6 Standard
VERY Easy Play Rehearsal Score available
Grade 1 / 2 Standard
Easily constructed and manageable props
Age Range: Key Stages 1 and 2 Combined
Years 1, 2 & 3 (Age 5 - 8 years)
Duration: 35 Minutes
It's Christmas Eve ! Two small children ask their wise Grandfather what Christmas is all about. He gives them a magical box which, with the help of its Keepers, takes the children on an amazing adventure. Through the places they visit and the people they meet, they learn about the meaning of Christmas. On the way they collect jigsaw pieces which help to make up the Christmas picture. The final, central piece is found in Bethlehem, and the children return home knowing the true meaning of Christmas. Seven wonderful, catchy songs bring this exciting tale to life, and a superb backing track is available with AND without vocals on CD and cassette. A magical yet simple and flexible production with parts for between 30 and 138 children aged 5 to 11.