The Goblin Next Door (Infant Production)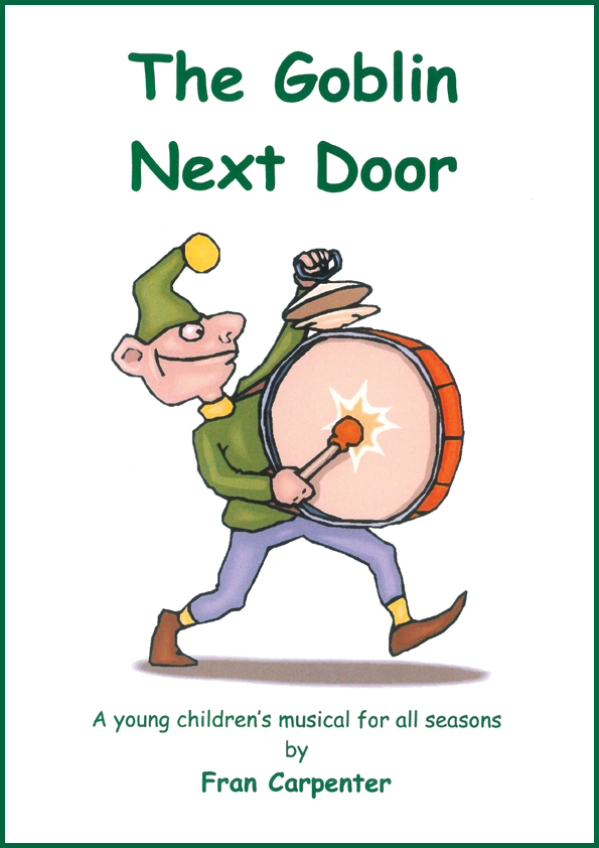 Click HERE to read the Script, look at the Score and listen to the Songs
The Goblin Next Door (Infant Production)
by
Fran Carpenter
Pricing & Order Info.
"What a super show, with lots of parts for everyone."
Year 2 Teacher, Gloucestershire.
A Children's Musical for All Seasons
National Curriculum PHSE - Citizenship
23 speaking roles plus many cameo parts; easily reduced or expanded.
Unlimited chorus parts - as many as you like!
Easy to stage with simple scenery - adaptable.
CD of Backing Tracks available.
CD of Vocal Tracks available.
Piano Score available.
Easily constructed and manageable props.
Age range - Key Stage 1 Production (4-7 years).
Duration - 40 Minutes.
A key stage one musical production
Share this product with friends or colleagues...
With a citizenship/PHSE theme, it tells the story of an obnoxious, noisy goblin who moves next door to the gentle folk of fairyland, causing mayhem and trouble. Can he be persuaded to leave? Or will he see the error of his ways and turn over a new leaf?
Your children will have great fun singing the humorous songs and acting and dancing as the fairies, elves and woodland animals who have to put up with the rude and nasty neighbour!