The Seven Little Penguins (Infant Show)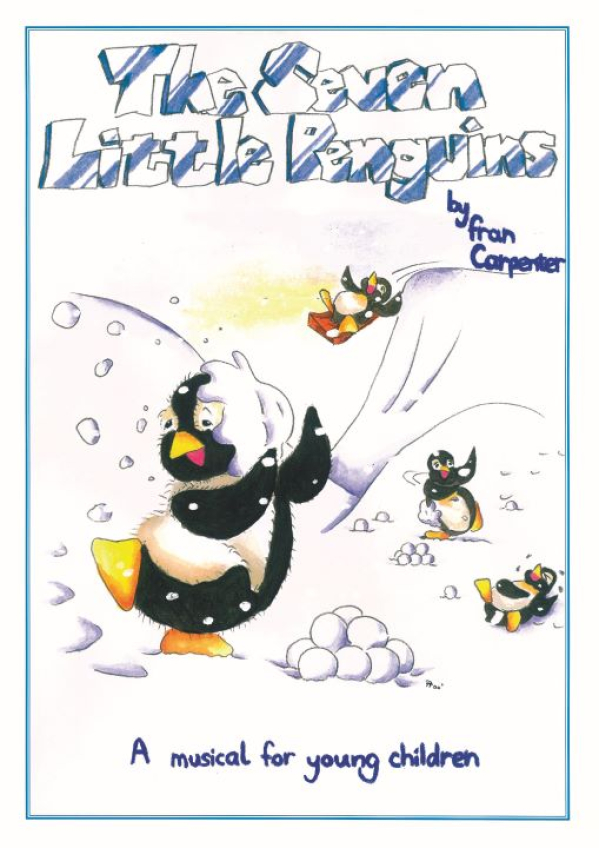 Click HERE to read the Script, look at the Score and listen to the Songs
The Seven Little Penguins (Infant Show)
by
Fran Carpenter
Pricing & Order Info.
"A sensational production... the children had huge fun and sang the songs long after!"
Year 1 Teacher - Northwood
Another Key Stage One musical production
16 speaking parts plus many cameo parts; easily reduced or expanded.
Unlimited chorus parts - as many as you like!
Easy to stage with simple scenery - adaptable.
CD of Backing Tracks available.
CD of Vocal Tracks available.
Piano Score available.
Easily constructed and manageable props.
Age range: Key Stage 1 Production (4-7 years).
Duration: 45 Minutes.
Share this product with friends or colleagues...
On this particular day young Goggles becomes upset at being left behind by his brothers and sisters. They cheer him up with his favourite sardine ice cream, and go off fishing.
But whilst they are away, Goggles has unwanted visitors - Snitch the Snow fox and Nick and Nock the Polar Bears, the notorious local robbers! Goggles hides as the robbers fill their sacks with goodies.
When they have gone, Goggles goes to tell the other penguins, but they are nowhere to be found. All he finds is a beautiful shoal of fish and a whale dancing magically beneath the ice! He decides to find the robbers by himself and bravely sets off into the snow.
Later, the other penguins wonder where Goggles has gone and enroll the help of PC Blubber, the "limerick-speaking" walrus policeman.
Goggles discovers a creepy cave and has fun listening to his echo, not realising that it is made by the mischievous icicles playing musical games.
Goggles eventually finds the robber's lair but is soon discovered by them! Just in time the icicles appear and capture the robbers, forming icy prison bars around the penguins. Icicles and PC Blubber all celebrate with a song and a dance.