The Good, The Bad And The Donkey (Nativity)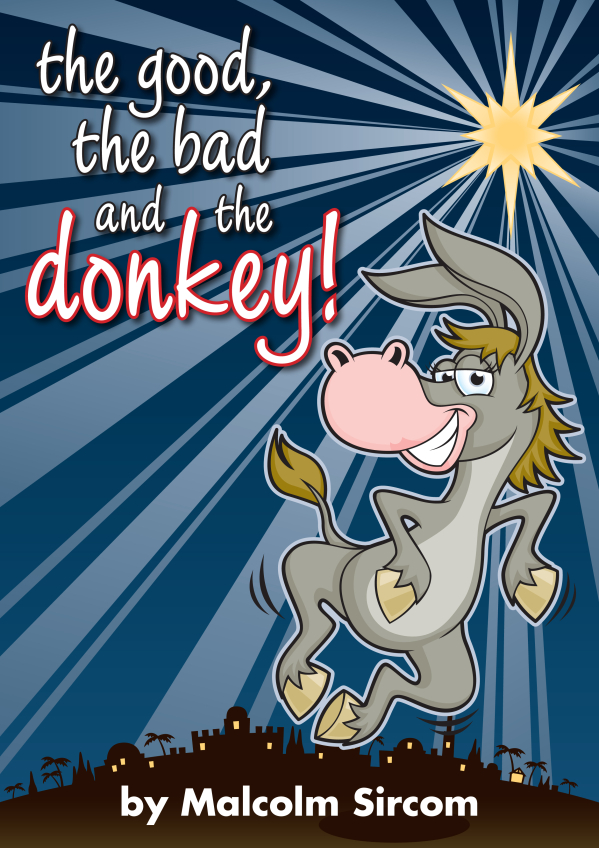 Why choose this Musical?
Maximum 53 speaking roles
Easily reduced, see "Casting tab" below. Optional Infant parts as revellers, angels, devils and soldiers.
Flexibility
Flexible Cast size to suit YOUR group numbers, from 28 actors upwards. See "Casting" tab below.
Unlimited chorus parts
Easy to stage with simple scenery - adaptable
CDs of Backing Tracks & Vocal Tracks available
Piano Score (Grade 5 Standard) available
Easily constructed and manageable props
Age range - Key Stage 2 Production (7-11 years)
Another light-hearted, feel-good Musical nativity from the same stable (no pun intended) as The Little Shepherd. Once again we have a dancing Doris - this time it's Doris the Donkey. The Good are a band of Angels out to thwart the Bad, a group of Devils bent on wrecking the Nativity. Some industrial espionage in the Devil's ranks make sure that the Angels win through. There will be no problem in fitting in as many children as you want into the cast.
This highly original and entertaining treatment, which children will love to perform and staff to produce, is both funny and moving, and is backed by a score as tuneful as its predecessor.