Greece Goes To Pieces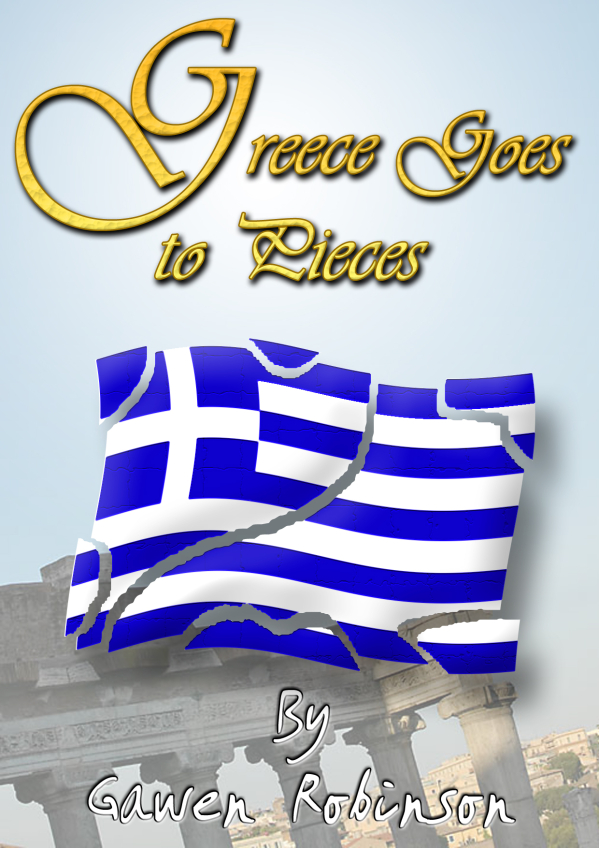 Click HERE to read the Script, look at the Score and listen to the Songs
Greece Goes To Pieces
by
Gawen Robinson
Pricing & Order Info.
NATIONAL CURRICULUM - ANCIENT GREECE
28 speaking roles plus several cameo parts; easily reduced or expanded.
Unlimited chorus parts - as many as you like!
Easy to stage with simple scenery - adaptable.
CD of Backing Tracks available.
CD of Vocal Tracks available.
Piano Score available.
Easily constructed and manageable props.
Age range - Key Stage 2 Production (7-11 years).
Duration - 50 minutes.
Share this product with friends or colleagues...

Greece Goes To Pieces
"

SO GOOD!

"
Anish, lydgate junior school , Sheffied
---

Greece Goes To Pieces
"

I did this as a Year 6 leaver's assembly and the songs (especially "Peta Potter", which I mastered eventually) and the comedy was brilliant, too.

"
Lewis O'connor, Wychall Primary School - Birmingham
---

Greece Goes To Pieces
"

I was one of the many children acting this play in year 6. The songs were fun and the story was brilliant. I would recommend this play as it is modern and the Minotaur scenes are fun to act out.

"
Emma, Cast Member.
---

Greece Goes To Pieces
"

Performed the play for the second time as end of term/ topic production. As it came naturally out of our history work it wasn't a burden like a lot of Christmas plays tend to be. Children and parents were very enthusiastic.

"
Paul Holmes, Class Teacher.
---

Greece Goes To Pieces
"

This show went down a storm and really put across the Greeks' topic in a powerful and interesting way. The CD gave us the flexibility to add in live music as well as recorded.

"
Old Mill Primary School , Leicester.
---