The Tudor Rose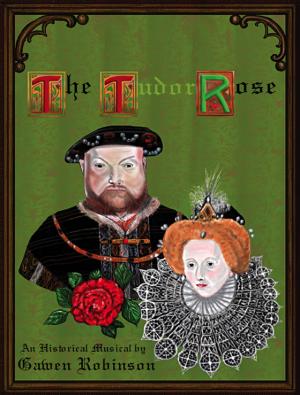 Click HERE to read the Script, look at the Score and listen to the Songs
The Tudor Rose
by
Gawen Robinson
Pricing & Order Info.
NATIONAL CURRICULUM - THE TUDORS - HENRY VIII
32 speaking roles plus several cameo parts; easily reduced or expanded.
Unlimited chorus parts - as many as you like!
Easy to stage with simple scenery - adaptable.
CD of Backing Tracks available.
CD of Vocal Tracks available.
Piano Score available.
Easily constructed and manageable props.
Age range - Key Stage 2 Production (7-11 years).
Duration - One Hour.
Share this product with friends or colleagues...

The Tudor Rose
"

Everyone enjoyed and learned a lot from this experience. The pupils enjoyed it and I, as Director, appreciated the skilled, orchestrated backing music that worked on the mood of the piece and carried the performers along.

"
Adele Evittt , Director of Show.
---

The Tudor Rose
"

Fantastic show; what's important is that it fulfilled the necessary prerequisites. It was educational, the staff enjoyed it and the children had fun. All hail to the Tudor King!

"
Music Co-Ordinator.
---