Time Lord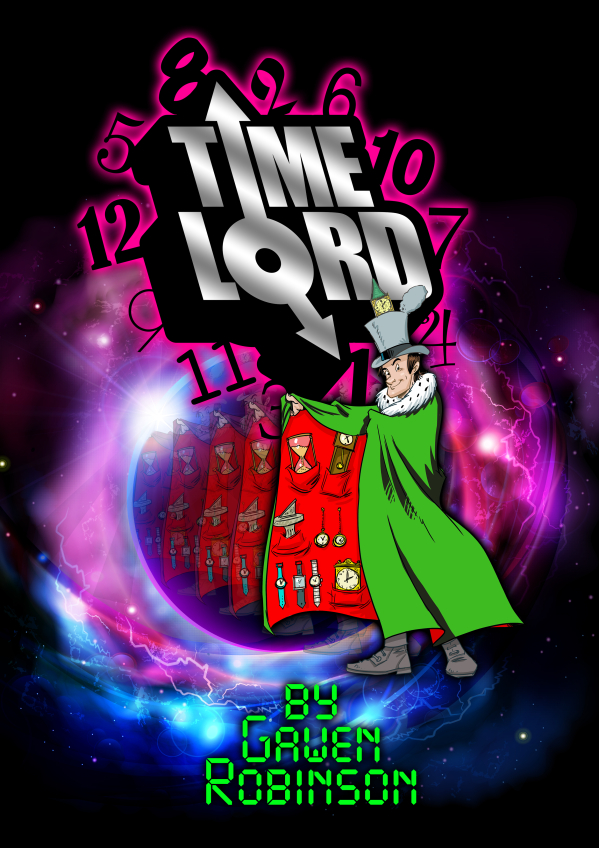 Click HERE to read the Script, look at the Score and listen to the Songs
Time Lord
by
Gawen Robinson
Pricing & Order Info.
A thrilling "TIME TRAVEL" adventure!
Minimum Possible Cast Size
21
Flexible Cast size to suit YOUR group numbers, from 21 actors upwards. See "Casting" tab below.
Easy to stage and costume.
CD of Backing Tracks plus essential sound effects available. No pianist required!
CD of Vocal Tracks.
Both these CDs include Overture, ALL Songs, Special Effects, Play Ons and Play Offs in the order you need them enabling production and direction to take place without specialist musical expertise. However - for those of you who prefer a live pianoforte accompaniment, we now have available a superb BRAND NEW Performance Score which encompasses Overture, ALL Play Ons and Play Offs, Songs, Link Music, Cues and Chord Symbols. (Grade 5 standard).
We also have available a BRAND NEW Rehearsal Score (Grade 2 / 3 standard).


Check them out on the "Script and Songs" heading.

Easily manageable props.
Duration - 50 minutes.
Age range - Key Stage 2 Production (7-11 years).
Share this product with friends or colleagues...

Time Lord
"

Wow! What can I say? I played Lord Emit in this play last year and was stunned by the ingenuity of the playwright. The greatness of my drama teachers brought to life all the adult jokes (extremely funny), children's jokes and coming up with dances that really fit the performance. Thank you Musicline for providing such a wonderful opportunity!

"
Oscar Mellers, Gomer Junior School, Gosport
---

Time Lord
"

I did this play with my Year 3-4 class last summer, and it was such an excellent production: the script is funny, the songs are really catchy, and the story really captured the imagination of the children. I really recommend it.

"
Nick Haynes, Wilby School, Wilby
---

Time Lord
"

I found this to be an an excellent script to work from and it is filled with jokes for both children and adults to enjoy. The score was really effective and playable, and the pupils really found it easy to learn and really enjoyed singing the songs. Highly recommended.

"
Chloe Grubb, Mount House School, Tavistock
---

Time Lord
"

I played Boudicca in this play last July. It was amazing yet embarrasing when it came to my part even though I loved it. So funny would do again if I could ! One of the best plays ever.

"
Carly Nicklin, Three Peaks Primary
---

Time Lord
"

It is a very good play with loads of acts and songs.

"
Luke Chapman, Bromley Hills Primary School, Bromley
---