Follow That Star (Nativity)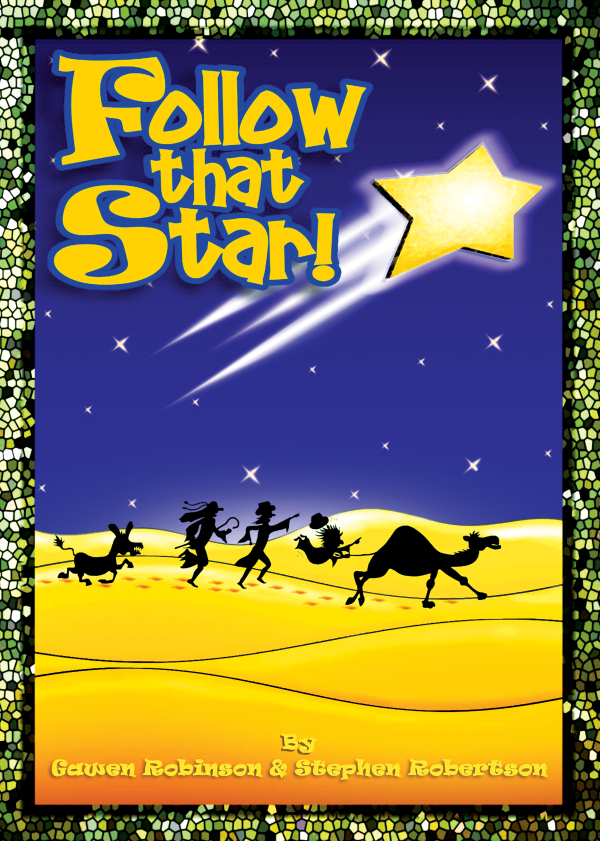 Why choose this Musical?
Flexibility
Flexible Cast size to suit YOUR group numbers, from as few as 20 actors upwards. See "Casting" tab below.
Unlimited chorus parts - as many as you like!
So easy to stage
CDs of Backing and Vocal Tracks available
Easy play Piano Score available
Easily constructed and manageable props
Age Range: Key Stages 1 and 2 (5 - 11 years)
Duration: 35 Minutes
"Follow that Star" is a short, entertaining, musical nativity full of good-natured humour and memorable songs. Following this bright star towards Bethlehem, we travel with the Shepherds, the three Kings and an odd assortment of entertaining Animals towards a very humble stable. Here we meet the Innkeepers who, together with the travellers, realise that a very special and significant moment is about to happen. "Follow that Star" gleefully emphasises the true meaning of Christmas and for children and adults alike, this story will both warm the hearts and entertain. The music ranges from some beautiful traditional style carols to Salsa and Calypso, so let's all join in and joyfully "Follow that Star".