Happy Birthday Jesus (Nativity)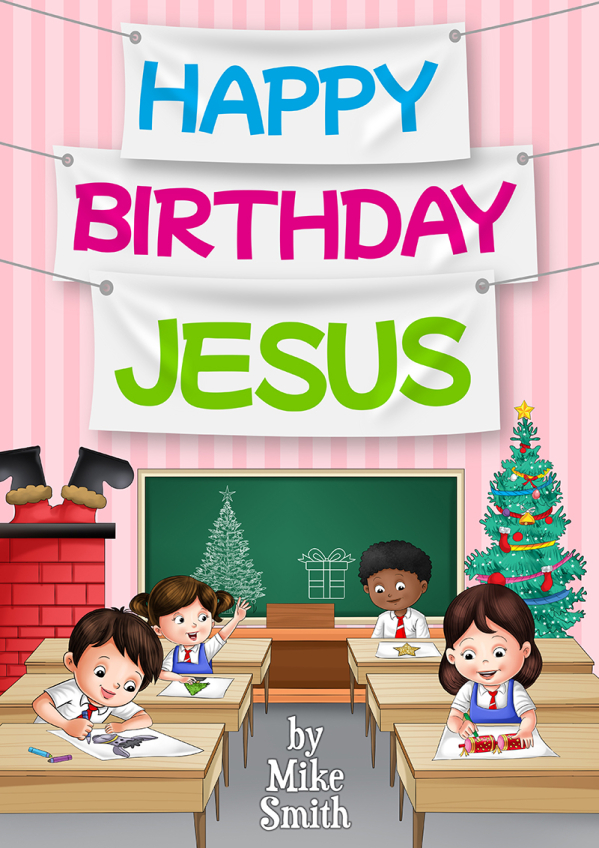 Why choose this Musical?
Flexibility
Flexible Cast size to suit YOUR group numbers, from 28 actors upwards. See "Casting" tab below.
Unlimited chorus parts
Easy to stage with simple scenery
CDs of Backing and Vocal Tracks available
Piano Score (Grade 4 Standard) available
Easily constructed and manageable props
Age Range: EYFS and Key Stages 1/Lower KS2 Production (4-8 years)
Duration: 35 Minutes
This delightful nativity for 4 - 8 year olds establishes the link between Christmas and Jesus' birthday with 7 easy to learn catchy songs. The story follows a group of children making a birthday card for Jesus, each child suggesting an idea to add to the card. As each new idea is created, a tableau is acted out including songs and dance if required. The show concludes with the traditional nativity scene. This easily adaptable show can be performed by a small number of children or as many as you wish in about 35 to 40 minutes.