Rock Around Christmas (Nativity)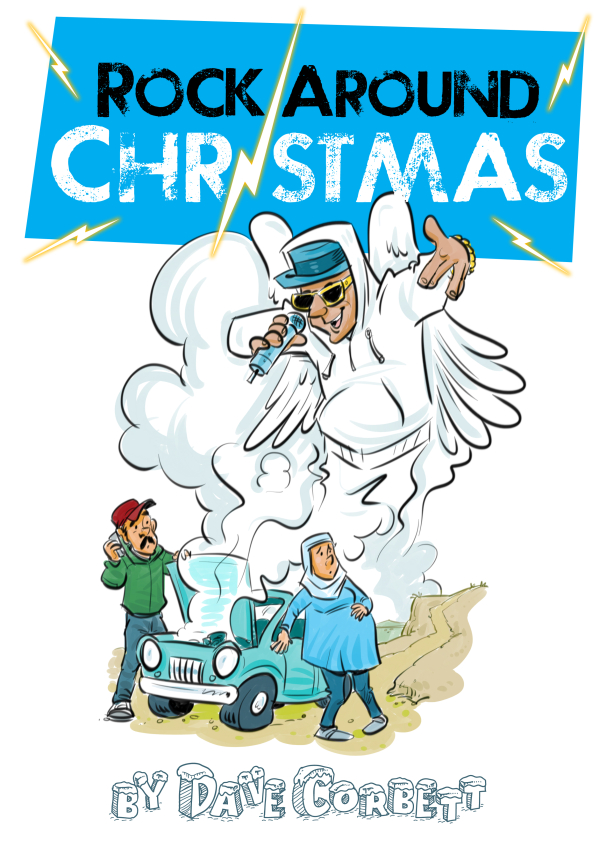 Why choose this Musical?
Flexibility
Flexible Cast size to suit YOUR group numbers, from 29 actors upwards. See "Casting" tab below.
Any number of Chorus parts
Great alternative Nativity
Extensive production notes included in script
Piano score available
CDs of Backing Tracks and Vocal Tracks available
Terrific humour that parents, pupils and teachers will love
Easily constructed and manageable props
Catchy, memorable, toe tapping songs
Age range - Key Stage 2 - (7-11 years)
The Nativity story updated!
Mary and Joseph travel to Bethlehem but encounter mishaps along the way. When their old Skoda breaks down and they discover that their hotel has been double booked, they are forced to stay in a kindly Zoo Keeper's office next to his stable where Mary gives birth to baby Jesus.
Meanwhile, a group of 'not so wise' Stargazers set out to see the baby king in their Transit van with gifts from Argos. Herod calls on his bumbling Royal Action Team to find the baby King and Angel Gabriel delivers a special message to a group of Shepherds while they wash their socks at night!
A modern take on a 2000 year old story, complete with Gabriel the 'Rapping Archangel', incompetent government ministers and mobile phones.