Creepy Crawly Christmas (Nativity)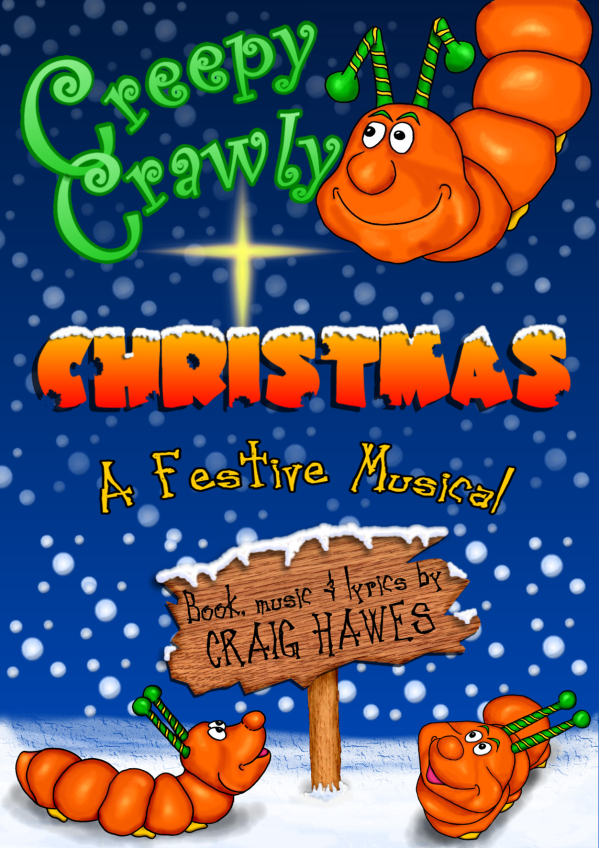 Why choose this Musical?
36 speaking roles
This can be reduced to 22 speaking roles. See "Casting" tab below.
Flexibility
Flexible Cast size to suit YOUR group numbers, from 28 actors upwards. See "Casting" tab below.
Unlimited chorus parts
Plus a Nativity Scene for the younger children.
Easy to stage
Flexible staging with simple scenery - adaptable.
CDs of Backing Tracks & Vocal Tracks available
Both these CDs include Overture, ALL Songs, Special Effects, Play Ons and Play Offs in the order you need them enabling production and direction to take place without specialist musical expertise.
Performance Score available
Great for those who prefer a live pianoforte accompaniment. The Performance Score encompasses Overture, ALL Play Ons and Play Offs, Songs, Link Music, Cues and Chord Symbols. Grade 5 / 6 standard - See "Scripts & Songs" below.
Rehearsal Score available
Grade 2 / 3 standard. See
"Scripts and Songs"
below.
Easily constructed and manageable props
Age range - Key Stage 2 Production (7-11 years)
With optional added Key Stage One parts