Bethlehem Bandits (Nativity)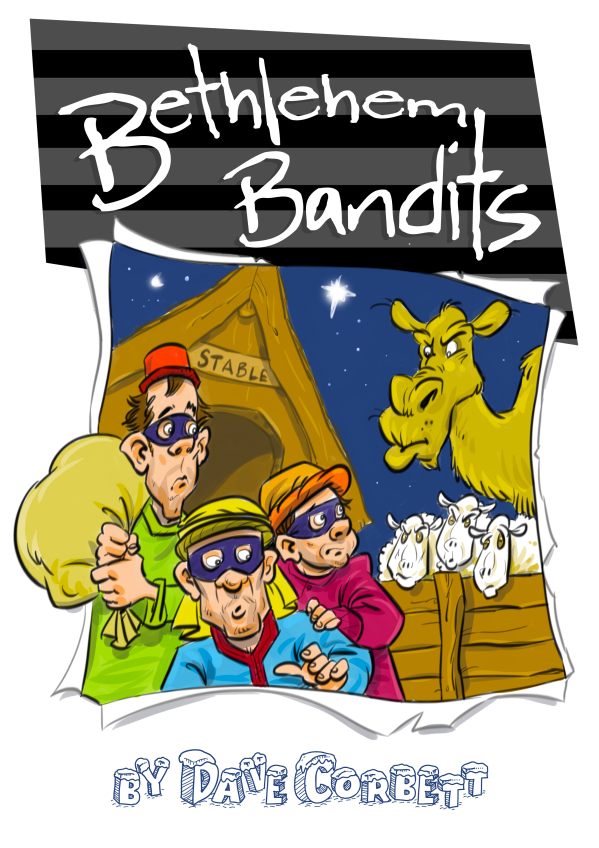 Why choose this Musical?
A hilarious new twist on the traditional nativity
43 speaking roles
Easily reduced to 30 speaking roles, See "Casting" tab below for full details.
Any number of chorus parts
CDs of Backing Tracks and Vocal Tracks available Performance/Rehearsal piano score available Age range - Key Stage 2 production (age 7-11)
Outside the ancient City of Bethlehem, a group of Bandits are busy plotting new crimes. These Bandits aren't exactly nasty or scary though. In fact, they top the list of the most useless band of Bandits in the country and what they don't realise is just how special this night will be. When they fail to steal anything from Mary, Joseph, the three Kings and even the Shepherds, they decide to change their ways.
Packed full of humour and memorable songs, this comic twist on the traditional nativity is perfect for a larger Christmas production with older primary school children.