Countdown To Christmas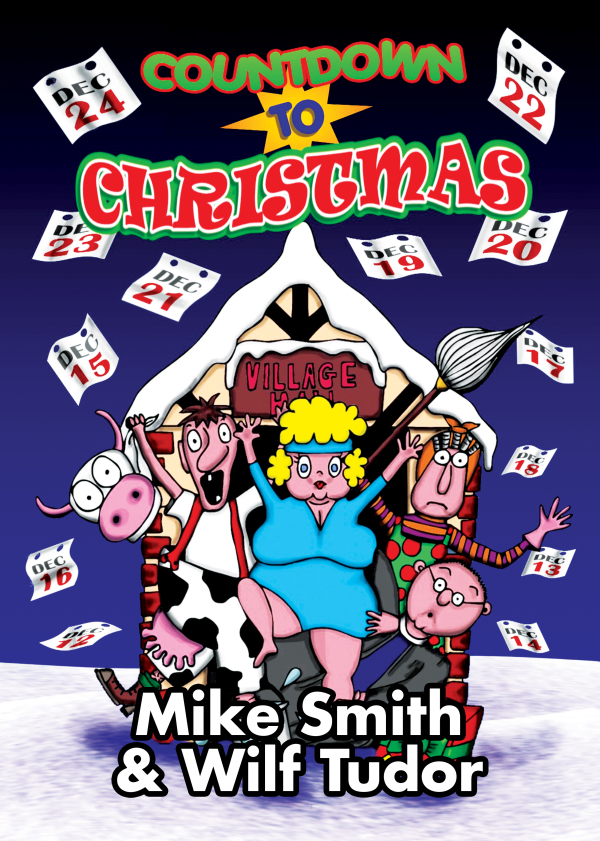 Why choose this Musical?
42 speaking roles plus chorus
Easily reduced or expanded, see "Casting" tab below.
Flexibility
Flexible Cast size to suit YOUR group numbers, from 28 actors upwards. See "Casting" tab below for examples.
Scenes that can be worked on class by class
Easy to stage with simple scenery - adaptable
CDs of Backing Tracks & Vocal Tracks available
No pianist required!
Piano Score (Grade 5 Standard) available
Easily constructed and manageable props
Age range - Key Stage 2 Production (7-11 years)
Set in a Village Hall, "Countdown to Christmas" is a fun-filled musical look at the pre-Christmas goings on in a local community. Enjoy the hilarity that is the Weight Watchers Club as they strive to lose those extra few inches; warm to the charm of Dolly the Pantomime Cow! Will Mr Shufflebottom ever get his drains fixed? What has Councillor Clott been up to? Can the Silver Surfers come to terms with new technology? And what really happened to Fred? With a Rock Band that rocks (only slightly) and Cleaners who must never be upset, this festive offering will have your audience rolling in the aisles and tapping their feet, but more importantly, lifting the children to a performance previously unseen!
"Countdown to Christmas" has been structured to maximise the available rehearsal time, with scenes that can be worked on class by class, and then seamlessly stitched together to produce an evening's entertainment of pure delight!
Contains 42 speaking parts for the talented and the more reluctant thespians, 9 songs, choral and solo parts that explore the different genres of music. How can it fail!?