Pictures Of A Christmas World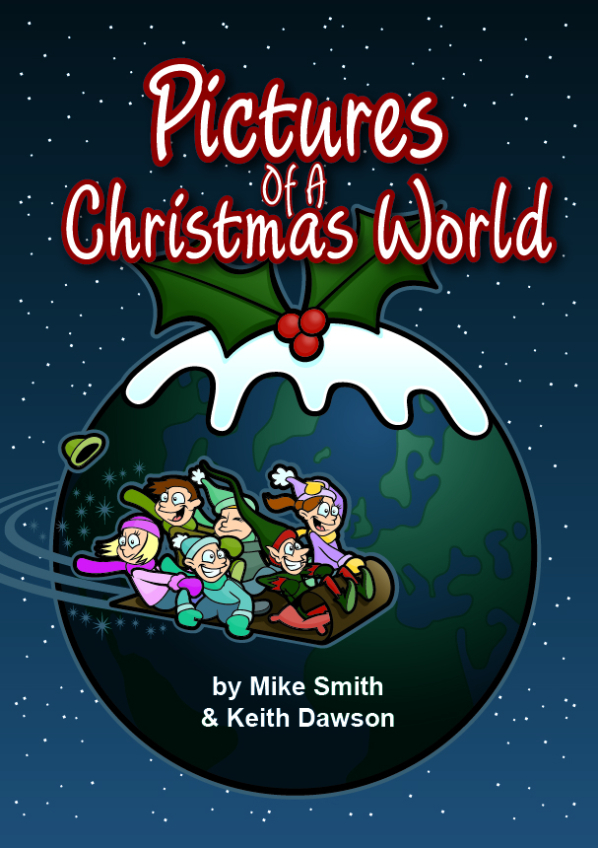 Why choose this Musical?
Flexibility
Flexible Cast size to suit YOUR group numbers, from 36 actors upwards. See "Casting" tab below.
Unlimited chorus parts - as many as you like!
Easy to stage with simple scenery - adaptable.
CDs of Backing and Vocal Tracks available
Piano Score (Grade 5 Standard) available.
Easily constructed and manageable props.
Age range: KS2 (7 - 11 years)
Duration: 50 Minutes
Following on from the hugely successful Pictures of Christmas, this Christmas tableau brings us carols from around the world as we follow the exploits of one of Santas elves, who has become separated from Santa and his team whilst delivering on Christmas Eve. He is befriended by some children who promise to help. Aided by a toboggan and some magic dust, they set off in chase of Santa, but always arrive too late. Travelling to Europe, Australia, Central America, the Caribbean etc they see people celebrate Christmas in their customary ways and songs. Eventually he is reunited with Santa in time to celebrate Christmas.
This is a delightful show, written for children aged 7 - 11, containing 10 lovely Christmas songs from around the world. There are many possibilities for classroom work to support this show and the curriculum.