Dream On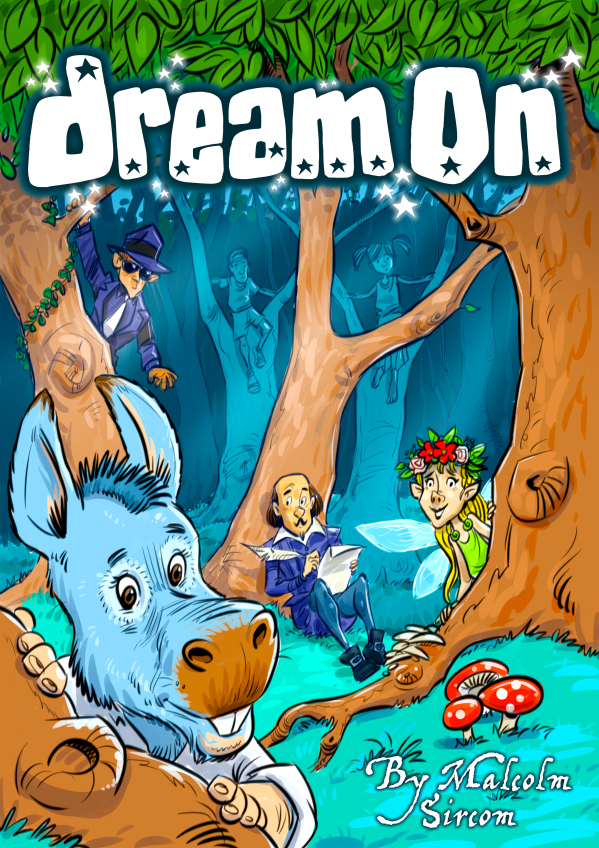 Click HERE to read the Script, look at the Score and listen to the Songs
Dream On
by
Malcolm Sircom
Pricing & Order Info.
Minimum Possible Cast Size
26
Celebrate over 400 years of Shakespeare's creative legacy with our superb adaptation of "A Midsummer Night's Dream"
Flexible Cast size to suit YOUR group numbers, from 26 actors upwards. See "Casting" tab below.
Unlimited chorus parts.
Easy to stage with simple scenery - adaptable.
CD of Backing Tracks.
CD of Vocal Tracks.
However - for those of you who prefer a live pianoforte accompaniment, we now have available a superb BRAND NEW Performance Score which encompasses ALL Songs, Link Music, Cues and Chord Symbols. (Grade 8 standard).
Easily constructed and manageable props.
Age range: Key Stage 2 Production (7-11 years).
Duration: One hour 15 minutes.
NEW! Instant Scenery with our digital backdrops
A different backdrop for EVERY scene change
Supplied in both a PowerPoint presentation and as individual JPG files.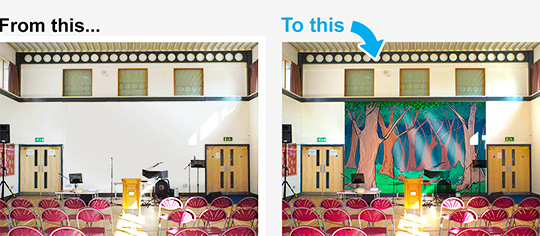 No more Scenery Painting!
Download FREE Backdrops
Download FREE Backdrops
Takes the fear out of Shakespeare
Share this product with friends or colleagues...

Dream On
"

This is the BEST play ever! I really really really really recommend this play for any type of school! I really enjoy learning it and it is hilarious ( but a bit mushy!) So you have to do this play its funny, and fun to learn and act!

"
Rosemary Greenwood, Malvern Parish C.E Primary school, Malvern
---

Dream On
"

outstanding I loved the production I wanted to be Helena but I got the part of Pease-blossom but still it was the best production I ever did

"
Misbah, ash hill primary school, united kingdom
---

Dream On
"

Dream on is a amazing production , all the parents were howling with laughter! I played the part of Titania it was so much fun and very hard at the same time. The script was so good and the songs were fantastic.

"
Amelia
---

Dream On
"

We really enjoyed performing "Dream On" last term. The show has a great script and memorable music and our audiences love it.

"
St Georges School, Switzerland
---

Dream On
"

At the end of term at Ladysmith Middle School we did a leaving play called "Dream On." I played the part of Hermia - it was cool but hard to do. It was the most eventful part of the year. I would love to do it again.

"
Sophie Letten (Cast Member)
---

Dream On
"

Shakespeare made easy! Simply scintillating and so simple to stage! Our cast loved it! As did our audiences.

"
Biggar Junior Theatre Workshop, Scotland
---

Dream On
"

At Rawdon St. Peter's School the year 6s do a leavers' play when they leave; "Dream On" was ours. It was a great play to do. I love Hippolyta's part in it. Unfortunately, I played "Mustard Seed" the fairy. Overall it was the best production I ever did.

"
Katie Jowett (Cast Member)
---

Dream On
"

I loved doing Dream On. It is my final year at Primary School and it was so cool!

"
Gemma (Cast Member)
---

Dream On
"

We used this production with a Year 7 group, and really enjoyed the whole thing. The script is amusing, with enough entertainment value to appeal to parents, and yet easily accessible for our students, and the score is excellent! I enjoyed it so much, I'm repeating the show in my new school!

"
Michael Tidd, Thomas A Becket Middle School
---

Dream On
"

I am in a theatre group and I played the part of "Helena". It was hard work learning all the lines but it was a lot of fun. I would happily do it again!

"
Maisie Cook, Cwmbran
---