Dream On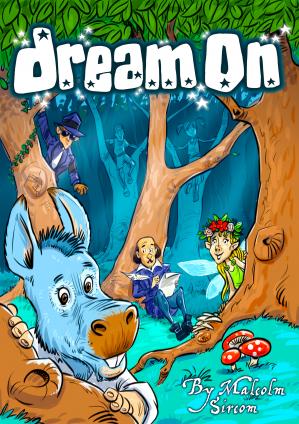 Click HERE to read the Script, look at the Score and listen to the Songs
Dream On
by
Malcolm Sircom
Pricing & Order Info.
"Great script and memorable music."
St Georges School, Switzerland
"Shakespeare made easy!"
Biggar Junior Theatre Workshop
Minimum Possible Cast Size
26
Celebrate over 400 years of Shakespeare's creative legacy with our superb adaptation of "A Midsummer Night's Dream"
Flexible Cast size to suit YOUR group numbers, from 26 actors upwards. See "Casting" tab below.
Unlimited chorus parts.
Easy to stage with simple scenery - adaptable.
CD of Backing Tracks.
CD of Vocal Tracks.
For those of you who prefer a live pianoforte accompaniment, we now have available a superb BRAND NEW Performance Score which encompasses ALL Songs, Link Music, Cues and Chord Symbols. (Grade 8 standard).
Easily constructed and manageable props.
Age range: Key Stage 2 Production (9-11 years).
Duration: One hour 15 minutes.
NEW! Instant Scenery with our digital backdrops
A different backdrop for EVERY scene change
Supplied in both a PowerPoint presentation and as individual JPG files.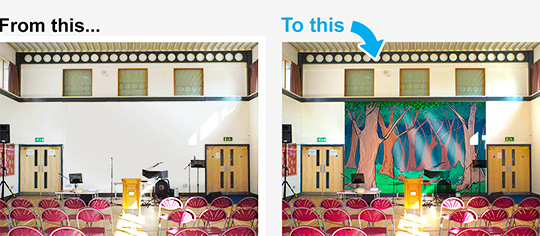 No more Scenery Painting!
Download for FREE now! Click HERE!
Takes the fear out of Shakespeare
Share this product with friends or colleagues...
This world-wide smash hit musical has now been adapted for Junior Schools.
With the same dynamic impact and magical quality as the Senior version of "A Midsummer Night's Dream", it has been carefully reworked, simplified and shortened so that Junior actors will not in the least be overstretched, but will enjoy the experience as much as feedback tells us that Middle & Senior schools and their audiences do.
Just as in the Senior show, the fear is taken out of Shakespeare. All his characters come vividly to life, comedy abounds and the musical score is outstanding.
In this Junior version you have the choice of either playing it as One Act (One hour 15 minutes) or In Two Acts with an interval (One hour 30 minutes).