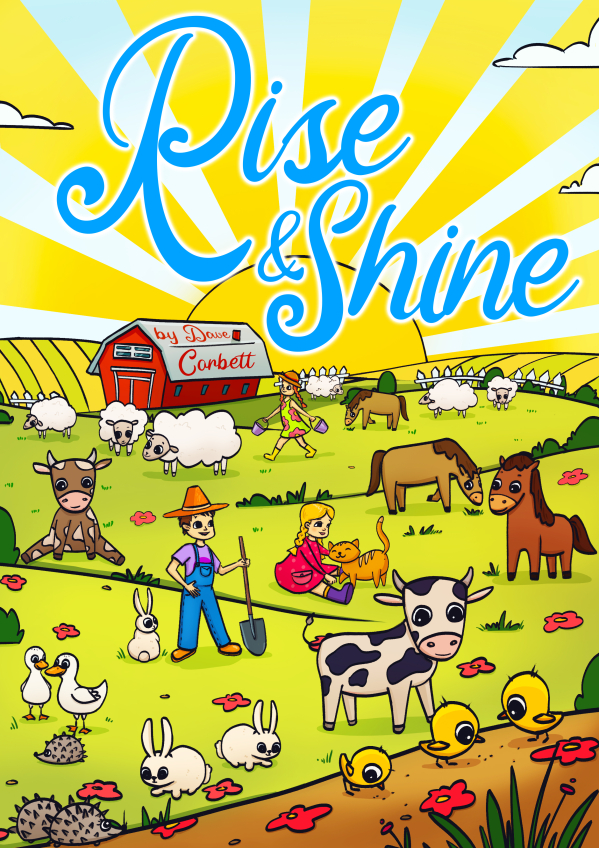 Why choose this Musical?
35 Speaking roles
Easily reduced to 27 speaking roles. Flexible Cast size to suit YOUR group numbers, from 27 actors upwards. See "Casting" tab below for full instructions.
Separate CDs (or MP3s) of Vocal and Backing tracks
Easy Play Piano/Vocal Score (Grade 4 Standard) available
Very easy to stage and teach
Simple, easy to sing songs with obvious repetition
Extensive production notes included in the script
Percfect for Harvest Festival / Easter celebrations
Ties in with "Life cycles" and "Growing things" topics
Ideal for the NQT
Age range: Key Stage 1 Production (5-7 years)
NEW! Instant Scenery with our digital backdrops
A different backdrop for EVERY scene change
Supplied in both a PowerPoint presentation and as individual JPG files.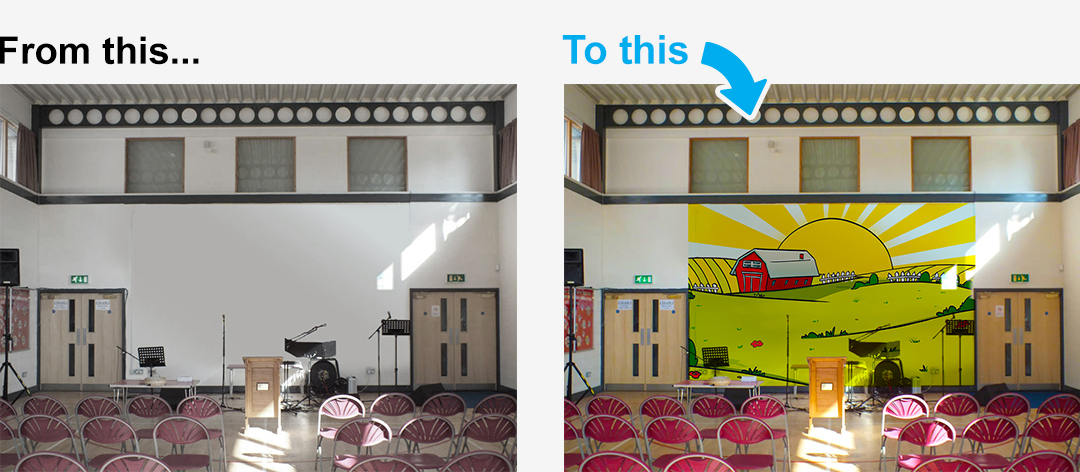 No more Scenery Painting!
Download FREE Backdrops
NEW

Sing It! Mk. 4 version, now with...
"Volume Control" feature
"Minimise Window" feature
"Lyrics Off" feature
"Vocals Off" feature
"Line by Line" practising feature
"Phrase by Phrase" practising feature
A BRAND NEW product; a CD-ROM or download of all the songs called "Sing it!" is available. This CD-ROM or download can teach the songs to the children without any teacher input. Children can use it at school or at home - think of the time it will save you! Most schools use it in class on an interactive white board or in the school hall on the overhead projector to allow full cast practice. Children LOVE learning this way and the product is foolproof.
Read the "Sing it!" reviews 'The "Sing it!" products were fantastic.' The Downs School, Bristol. 'Absolutely amazing material.' Mary O'Neill-Delano, Canada. ' "Sing it!" is fantastic for us less musically inclined teachers.' The Coppice Primary, Worcestershire. 'I really appreciate the "Sing it!" component as we often use this in rehearsals.' Newborough East Primary, Victoria, Australia. 'Can I also say that your "Sing it!" CD was brilliant.' Key Stage 2 teacher, Singapore.
A refreshing Easter musical with terrific, catchy songs - Spring has sprung. Hedgehogs wake, flowers grow, baby chicks, kittens and lambs bounce around, and there's an Easter card for Grandma.
This play offers a sweet and succinct introduction to Easter and the nature behind it. 'Springtime' opens the production and the narrators introduce the first family of animals; the hedgehogs. Not only does this provide a charming interaction between the hedgehog family, but the children performing and watching also learn about hibernation. 'Rise and Shine' follows.
The flowers then have the opportunity to rise and shine, and as they uncurl themselves, Joe enters with a watering can and the importance of sunshine and water is highlighted in this short but appealing section. 'Lots of Lovely Water' is sung and raindrops circle the flowers throughout.
Farmer Frank, Joe, Jess and Jenny enter, explaining the jobs they have to do, which emphasises how busy Easter time is. After feeding the hens while the 'Easter Chicks' song is sung, the lambs are next in line to be seen to. After an energetic scene with the lambs, the children feed them with milk in order that they grow 'big and strong,' and the song 'A Special Treat' is sung, which considers the different foods animals eat. The horses and ducks enter followed by the cat and her kittens, the rabbits and baby rabbits; soon the stage begins to represent your local farmyard! Once Caroline the Cow and her calves make their way onto the stage, 'Tired Little Animals' is sung and one by one, the animals all fall fast asleep...
Back at the farmyard house, Jenny, Joe, Jess and Farmer Frank are joined by Granny and Gramps who are presented with their Easter cards from their grandchildren and the children are given something more familiar to everyone at Easter... Easter eggs! 'A Beautiful World' ends the show. A charming, informative production that is perfect for Key Stage 1 in the spring term.
Speaking Roles By Number Of Lines
In the following list, the number shows how many spoken lines each role has. An asterisk (*) before the characters name indicates that this character ALSO has solo or featured sung lines.
| Character Name | Number of Lines |
| --- | --- |
| Joe | 12 |
| Jess | 12 |
| Narrator 3 | 10 |
| Jenny | 9 |
| Narrator 1 | 8 |
| Narrator 2 | 8 |
| Farmer Frank | 4 |
| Daddy Hedgehog | 4 |
| Hazel | 4 |
| Sam | 4 |
| Mummy Hedgehog | 3 |
| Sally | 3 |
| Lenny | 3 |
| Fiona | 3 |
| Daffodil | 2 |
| Daisy | 2 |
| Harry | 2 |
| Henrietta | 2 |
| Hetty | 2 |
| Laura | 2 |
| Caroline the Cow | 2 |
| Granny | 2 |
| Gramps | 2 |
| Ducklings (2 or more) | 2 |
| Kittens (2 or more) | 2 |
| Raindrops (3 or more) | 1 |
| Mum | 1 |
| *Chicks (2 or more) | 1 |
| Honey the Horse | 1 |
| Rachel Rabbit | 1 |
Suggested Cast List For 27 Actors
NB. In the following list, the number shows how many spoken lines each role has. An asterisk (*) before the characters name indicates that this character ALSO has solo or featured sung lines.
Character Name
Number of Lines
Joe
12
Jess
12
Narrator 3
10
Jenny
9
Narrator 1
8
Narrator 2
8
Daddy Hedgehog
also plays Farmer Frank
8
Sam
also plays Gramps
6
Hazel
also plays Rachel Rabbit
5
Sally
also plays Granny
5
Fiona
also plays a Duckling
5
Daisy
also plays a Duckling
4
Mummy Hedgehog
also plays Honey the Horse
4
Hetty
also plays Caroline the Cow
4
Lenny
also plays a Calf
3
Laura
also plays a Calf
2
Daffodil
also plays Doris Duck
2
Harry
also plays Henry (Foal)
2
Henrietta
also plays Heidi (Foal)
2
Raindrops (3)
also play Willow (Cat) and the Kittens
1 and 3
Mum
also plays a Sunbeam
1
*Chicks (2)
also play Baby Rabbits
1
N.B. Two more Sunbeams will also be required. All the other non-speaking parts have been covered in this reduced cast suggestion. It is intended that costumes are kept simple to allow for those playing two characters to make quick changes. All actors should sit close to the stage and sing as the Chorus whenever possible.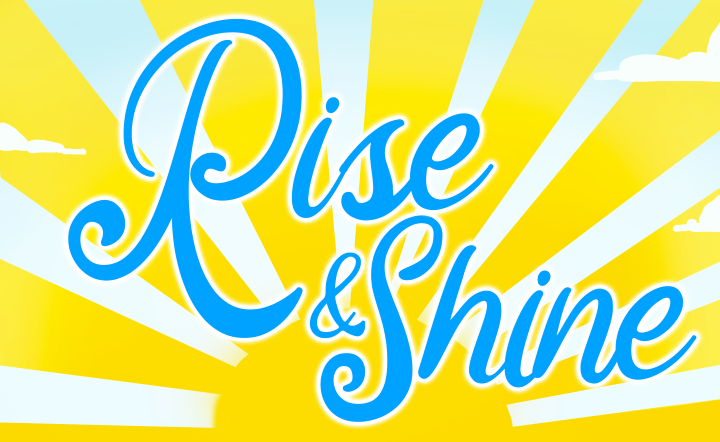 Title Artwork
Great for creating your own customised artwork for your show!
Download .png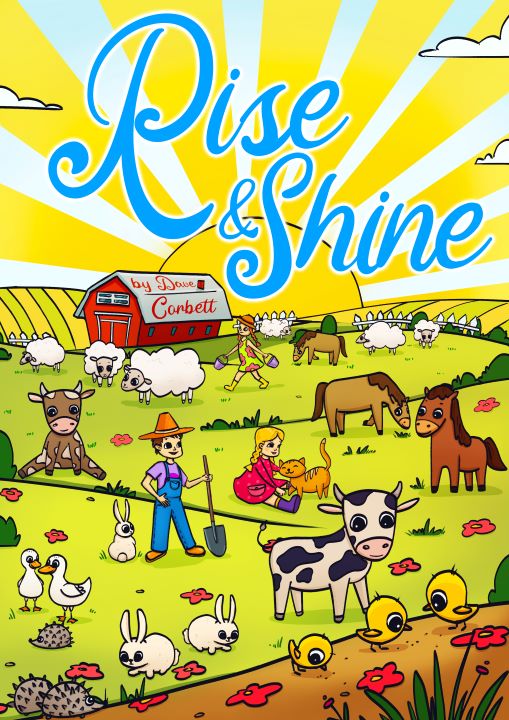 Cover Artwork
Printable book cover artwork. Great for posters and programmes!
Download .jpg

Rise And Shine (Infant Production)
"

This musical celebrates Easter brilliantly without upsetting ANY religious sensibilities.

"
Ayscoughfee Hall School, Spalding, Lincolnshire