Glint Of Gold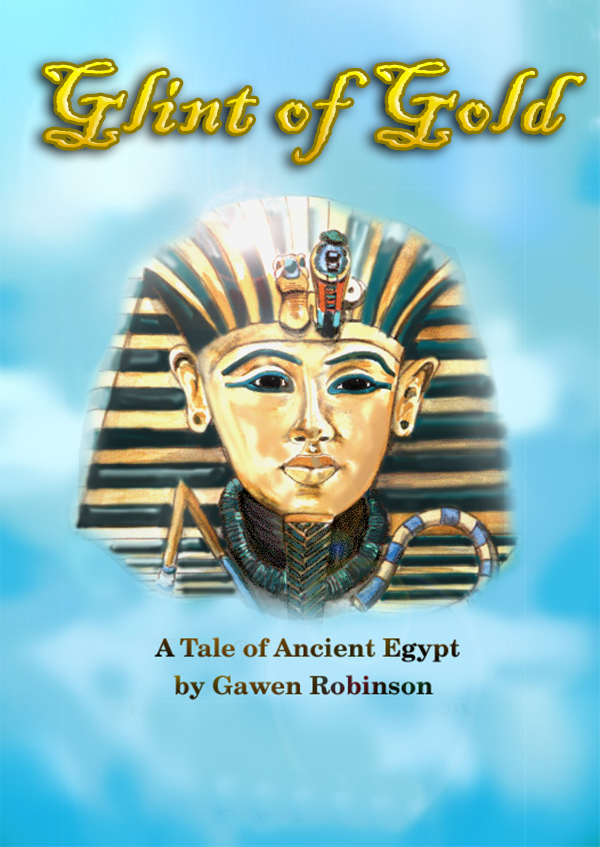 Why choose this Musical?
Editable Word Doc Script available
15 speaking roles plus several cameo parts
Allowing for flexible casting. Full instructions given for example cast sizes of 53 or 24 actors. (See "Casting" tab below).
Unlimited chorus parts
Easy to stage with simple scenery - very adaptable
CD of Backing Tracks available
No pianist required! This CD includes ALL Backing Tracks in the order you need them enabling production and direction to take place without specialist musical expertise.
CD of Vocal Tracks available for learning the songs
Full Performance Piano/Vocal Score available
Encompasses ALL Songs, Cues and Chord Symbols (Grade 5 standard). Click "Performance Score" in the "Script & Songs" tab below.
Easy Play Rehearsal Piano/Vocal Score available
Grade 2/3 Standard. Click "Easy Play Score" in the "Script & Songs" tab below.
Full Production Notes
Check out the "Production Notes" in the "Script Sample" below for full details of "Glint of Gold".
Easily constructed and manageable props
Age range: Key Stage 2 Production (7-11 years)
Duration: 45 minutes

Glint Of Gold
"

This was a amazing production to put on so much entertainmant and power it includes teamwork and lots more improvement

"
Emily Crowler, St Edwards school, OXFORD
---

Glint Of Gold
"

Thank you very much for composing such a brilliant work. The children were learning so many new facts about the Egyptians as well as having fun.

"
G. Jones, Head of Blagdon Co Primary School
---

Glint Of Gold
"

"The Glint of Gold" was a great success and much enjoyed by the children and parents. The format of the booklet and the ideas for scenery and music on the CD made the production very manageable.

"
S.H. Barnett, Head of Bishop Wilson School, S. Wirral
---

Glint Of Gold
"

I think that the songs are amazing. The 'Egyptian Counting Song' went around my head for days after I heard it. It was very good.

"
Susanna Paynter, Stoke Bishop Primary School, Bristol
---

Glint Of Gold
"

Absolute amazing performance to put on. Easy to make props I think it is a brilliant production!!!

"
Pinkwell Primary School
---

Glint Of Gold
"

It was good fun to put on and the catchy tunes helped the children learn the words to the songs.

"
Holy Trinity Preparatory School.
---

Glint Of Gold
"

Strong tunes help the musical pass its message on. The whole theatrical form, from building the sets and costumes, to acting out the songs created an environment for educational improvement. What's more we all enjoyed it and it was easy to put on.

"
Adele Evittt , Director of Show.
---

Glint Of Gold
"

I have been putting on plays for 10 years and this has been the best. The music was fantastic; easy to learn with catchy tunes. Thank you.

"
Newcastle Prep School , Newcastle on Tyne.
---

Glint Of Gold
"

Hatshepsut is fantastic.

"
Westrise Junior School, East Sussex.
---