Shepherd's Delight (Nativity)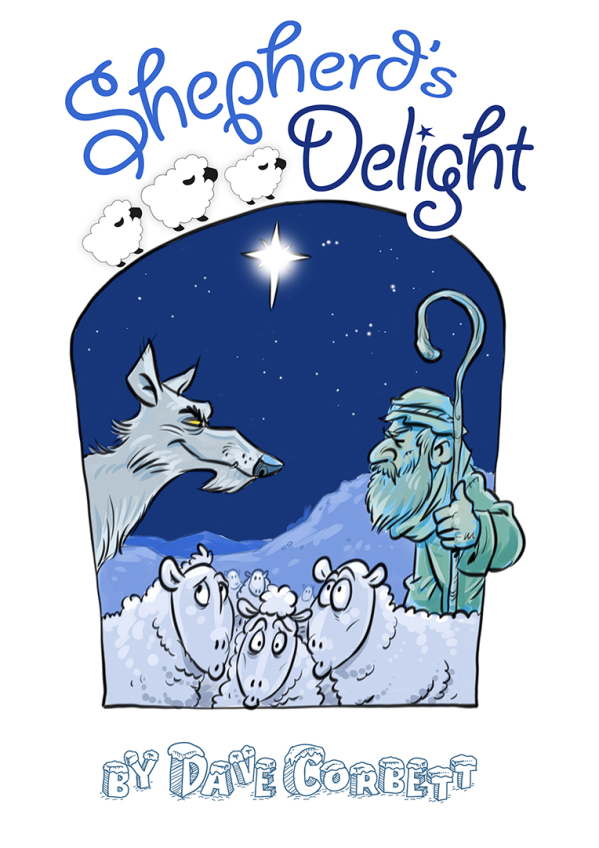 Why choose this Musical?
"Boppy" first song to set scene
Ideal "Audience participation" Nativity
Flexibility
Flexible Cast size to suit YOUR group numbers, from 24 actors upwards. See "Casting" tab below.
Easy to stage and costume
Easy Play Piano Score available
CDs of Backing and Vocal Tracks available
Age Range: Key Stage 1 Production (5-7 years)
NEW! Instant Scenery with our digital backdrops
A different backdrop for EVERY scene change
Supplied in both a PowerPoint presentation and as individual JPG files.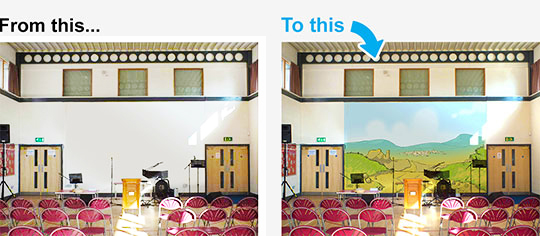 No more Scenery Painting!
Download FREE Backdrops
Download FREE Backdrops
Scene One: Looking After Sheep
Four Narrators open the show and introduce Shepherd Sam, his flock of mischievous Sheep and little Lennie Lamb.
Scene Two: Naughty Sheep Meet Mary And Joseph
Sally and Sarah Sheep wander away from the flock to go and play games but bump into a weary Mary and Joseph. Concerned about the woolly wanderers, Joseph warns them about a wolf he heard howling and the Sheep decide to return to the safety of the hillside.
Scene Three: Naughty Sheep Meet Three Kings
Sally and Sarah receive a stern telling off from Sam; however this does not deter Simon and Stewart Sheep from going off to find food. Along the way they meet Three Kings and their Servants who again warn the Sheep of the dangers of the Wolf. Feeling frightened, the Sheep return to the flock leaving the Kings and Servants to continue on their journey.
Scene Four: The Big, Bad Wolf
Silly Sandy and Susie Sheep are the next to wander off in search of some shade and a rest, unaware of the danger that awaits them. Four hungry Wolves appear with a taste for Sheep! After a chase ensues, Sam comes to the rescue and wards off the Wolves with his crook. As Sam yet again tells off his naughty Sheep, a flock of Angels appear and deliver a special message about the birth of a baby King.
Scene Five: A Stable In Bethlehem
An Innkeeper enters his stable and informs Mary that there are some very important people wanting to see her baby. The Three Kings enter with their Servants and present the baby King with lavish gifts. Shepherd Sam is next to arrive but the stable is too crowded for all of his Sheep. Sam decides to take in the smallest, and most well behaved member of his flock. But, what could a poor Shepherd give to a baby King? Lennie the Lamb of course; a Shepherd's delight!