Sulky Santa And The Boy Who Didn't Believe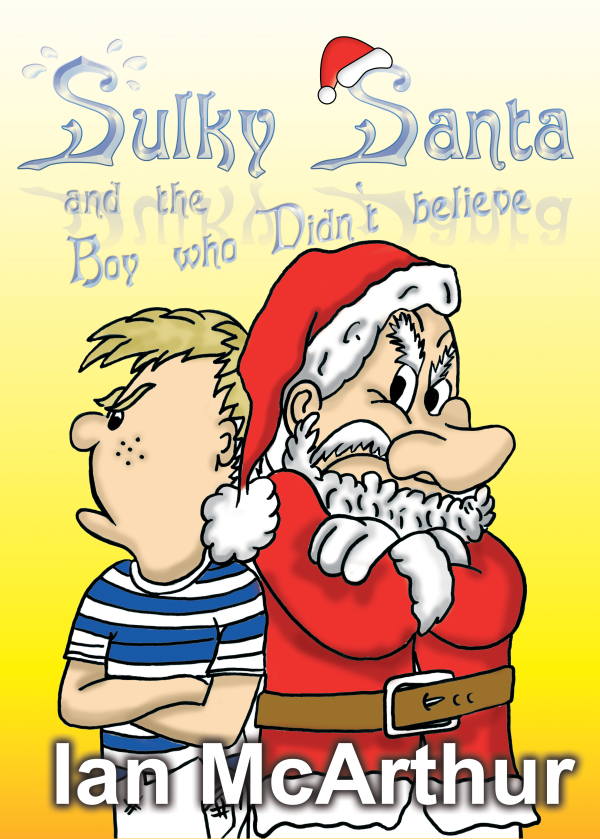 Why choose this Musical?
43 Speaking roles plus cameo parts
Easily reduced or expanded, see "Casting" tab below for full instructions.
Unlimited chorus parts
Flexible to stage with simple, adaptable scenery and costume
CD of Backing Tracks & Vocal Tracks available
Piano Score available
Easily constructed and manageable props
Age range - Key Stage 2 Production (7-11 years)
After a short dispute about the role of the narrators (would you believe that teachers make mistakes too?) the play gets underway as the audience are transported to an elf workshop. However, their fun and games are interrupted by Mary Christmas who informs them that Santa doesn't want to deliver presents this year. Despite the elves' best attempts at cheering her up during 'Elf Power' it's Rudolf who really lifts their spirits as he enters with his signature shiny nose, full of Christmas jokes to crack the audience up.
Forming a team, Mary and Rudolf make their way to see Santa in an attempt to jolly him along and on the way bump into Snowman who joins the mission. 'Santa Sits Alone' sees Santa sitting by the fireplace reading. Despite their best attempts, Rudolf's jokes are wasted and the Snowman's dance is barely even noticed by Santa.
On their way back to tell the elves the bad news, Rudolf, Mary and Snowman spot children playing and having fun in the snow during 'Children are Singing' and they overhear a conversation where one small boy reveals he doesn't believe in Santa. Shocked and appalled by this, the three friends continue back to the workshop where Elfis comes up with a magical plan. Just as Rudolf has his signature nose, Elfis has his signature quiff and with one quick stroke and a click of his blue suede shoes, the four of them are transported to Fairyland in search of the Tooth Fairy for advice.
The four characters are welcomed during 'Fairies' and after a short discussion about Santa's dilemma, the Tooth Fairy shares her wisdom and thoughts that Santa is merely bored (hard to believe!) and needs a challenge. Eager to learn more, Elfis strokes the quiff once again and accompanied by Snowman, Rudolf and Mary the four of them take a deep breath and prepare to face the Bogeyman!
During 'Bogeys' they are welcomed to Bogeyland and despite his dull, green appearance, the Bogeyman shares the knowledge that he knows of a young boy that doesn't believe in Santa; this provides Father Christmas with the ultimate challenge he needs - to make the boy believe!
With the help of modern technology, Rudolf makes a quick phone call to Santa sharing this news and outraged, after singing 'He Doesn't Believe' Santa does not hesitate to jump on his sleigh and deliver his presents, particularly to the boy who doesn't believe. Just as the Bogeyman said, the young boy fails to believe it's Santa in his front room and in a desperate struggle he attempts to pull the 'fake' beard from Santa's face. The fact that the beard stays firm does lead the boy to question his beliefs, but unfortunately for Santa this is what it took to make the boy believe! However, in a season of good will, Santa forgives him the struggle and whisks the boy back to the North Pole, determined that he should believe in everything. 'Santa Claus is Coming' ends the show.