Mend The Manger (Nativity)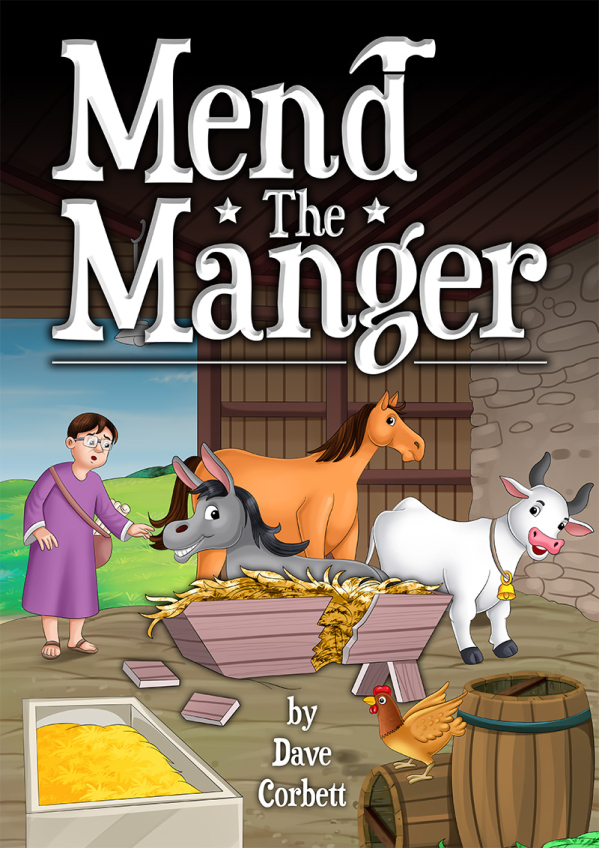 Why choose this Musical?
Flexibility
Flexible Cast size to suit YOUR group numbers, from 27 actors upwards. See "Casting" tab below.
Optional roles for extras
Unlimited chorus parts
Very simple to stage
Suitable for inclusion of "Early Years"
CDs of Backing and Vocal Tracks available
Piano Score (Grade 4 Standard) available
Extensive Production Notes included in Script
Age range - Key Stage 1 Production (5-7 years)
NEW! Instant Scenery with our digital backdrops
A different backdrop for EVERY scene change
Supplied in both a PowerPoint presentation and as individual JPG files.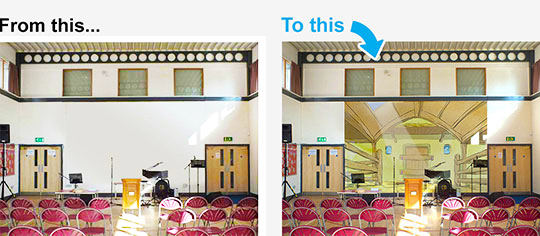 No more Scenery Painting!
Scene One: The Mangled Manger : in the stable.
The animals want to know who has made such a mess, and broken the manger. It turns out that the donkey's clumsy feet got into a muddle again. The innkeeper takes the manger to be fixed.
Scene Two: Very Important People in a Tent : the Kings' tent.
On the way the innkeeper meets some Kings and camels heading to Bethlehem to see a special baby.
Scene Three: Pretty Boring : on a hillside.
The innkeeper meets a group of shepherds on a hill. Apparently, it's boring watching sheep. They warn him of bears and wolves.
Scene Four: Busy, Busy, Busy : at the inn.
Cooks, servants and cleaners are busy getting the inn ready for the rush of visitors.
Scene Five: Two Very Tired Travellers : outside the inn.
Mary and Joseph arrive at the inn, and are offered a bed in the stable.
Scene Six: Dazzling White Angels : on a hillside.
The angels appear to the shepherds.
Scene Seven: The Baby Arrives : in the stable.
Kings and shepherds find baby Jesus lying in a newly repaired manger.